Alaska Army Air National Guard C-47 Memorial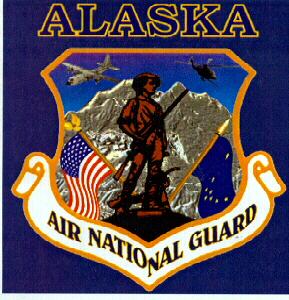 ---
During my vacation in Alaska, July, 1999, I noticed form a distance a C-47 owned by the Alaskan Air National Guard in Anchorage International Airport. The problem being, you could not get near it because it was inside military grounds. However, I contacted Lt. Col Cassey Blainey and she arranged to have her Sergant meet me at the gate to escort me into the grounds and take some pictures. It was not easy, but I pulled it off and my thanks to those military personell who made it possible for me to get some close shots of this grand old bird.
This is a C-47A owned by the Alaska Air National Guard 144th Air Transport Squadron (and later the 144th Tactical Airlift Squadron) it was operated from November 1954 until June 1960. It is based in Anchorage International Airport. The C-47A sits in tribute on permanent display for those who lost there lives in November 23rd 1957. It was on this date that a C-47 crashed 4 miles from Gustavus (45 miles North of Juneau) while attempting an instrument landing during light snowfall. On a return trip from San Francisco to Anchorage, the C-47 was transporting seven Army National Guard passengers, all of whom survived the impact. Sadly, all four Alaska Air National Guard crew members on board the C-47 perished. They were:
Capt. Robert E. Kafader, 1st Lt. Dennis V. Stamley, SSgt. David O. Neal and SSgt. Floyd S. Porter.
The C-47A below is a memorial and tribute to those men who served with the Alaska Air National Guard.
---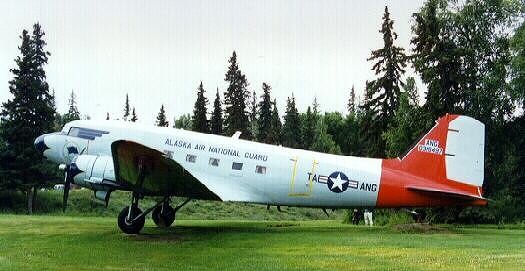 ---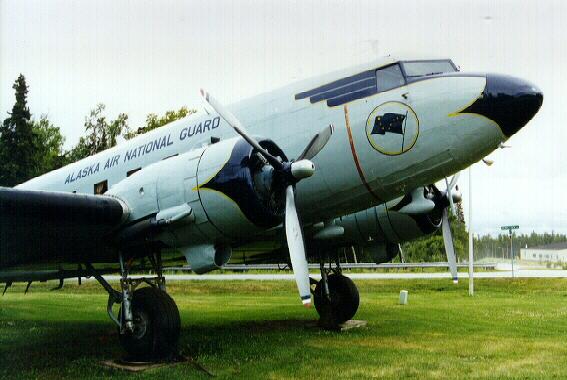 ---