Incredible DC-3 Photographs
---
This incredible DC-3 photograph was taken by Janne Laukkonen and reproduced here with his kind permission. It is the Aero (Finnair) Douglas DC-3 In Flight Finland, June 14, 2000. Registered as OH-LCH (#6346, mfd 0042). Considering the doors of this DC-3 are on the right hand side, and the fact that Janne was aboard this DC-3 during the taking of this shot, how do you think he was able to get that angle without opening up a cabin window?
Further below, is a nice cockpit shot from inside the same Finnair DC-3 by Janne.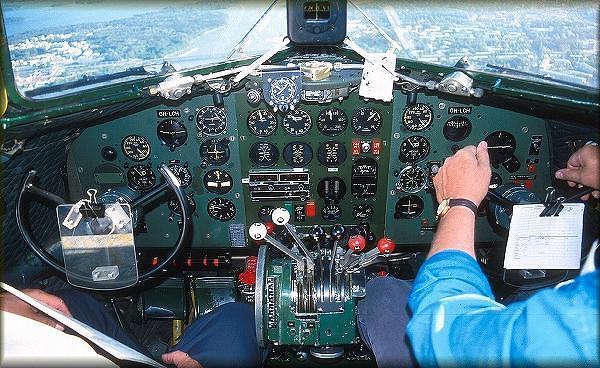 ---
This excellent picture was taken (permission granted) by Glenn Alderton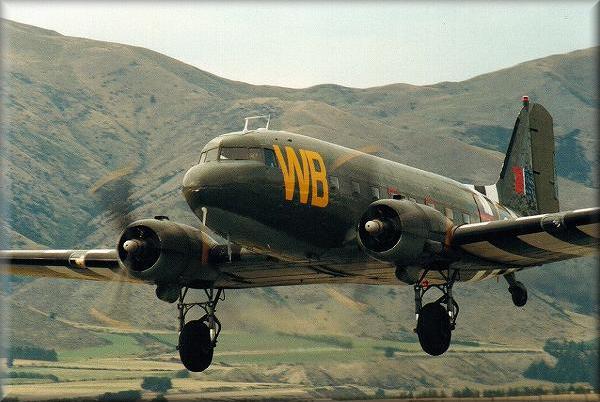 ---
This fantastic picture below, was taken (permission granted) by Steve Kemper, he realized it was something special when he took it. The boat underneath it was a surprise.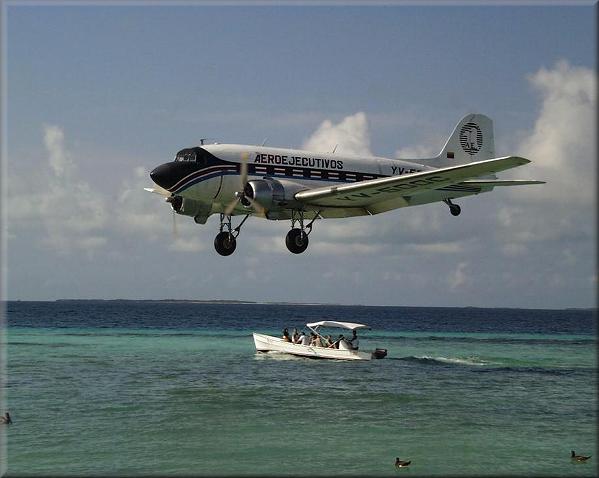 ---
Another astonishing picture below, taken by Ben Wagg, It is SEVEN DC-3's in formation flying over Coventry, UK. (excellent picture, thanks Ben).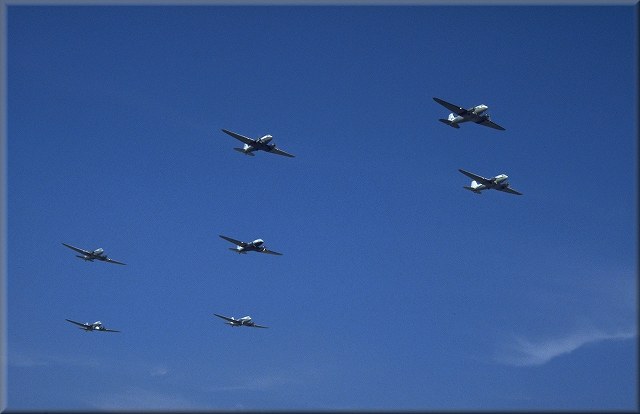 ---
The following shot was taken by DDA Maintenance engineer Paul van der Berg and show DDA DC-3 PH-DDZ taxiing out to runway 04 at Amsterdam Airport for take-off. Sent in by Jerry Plettenberg, ...Great photography !!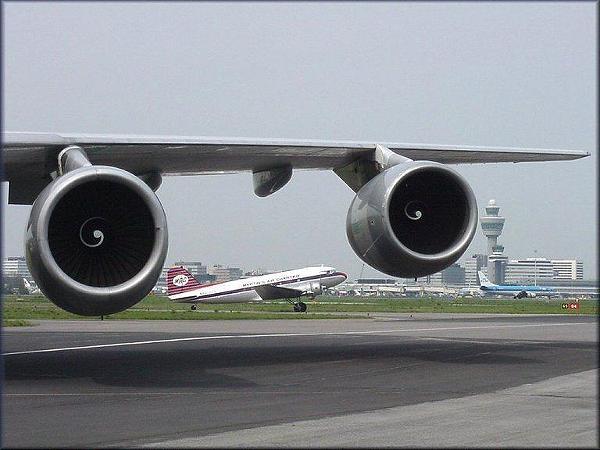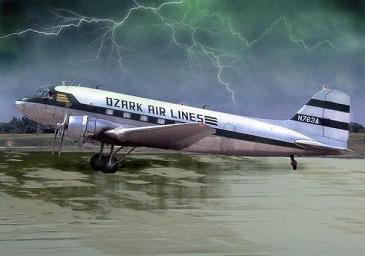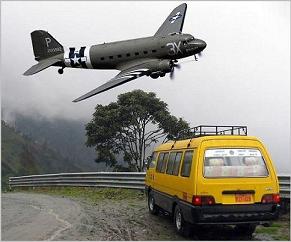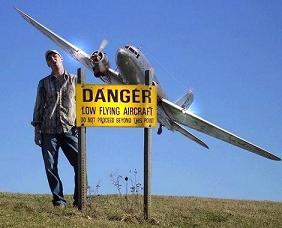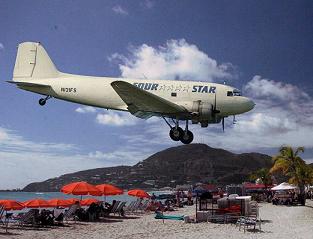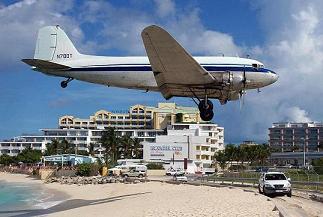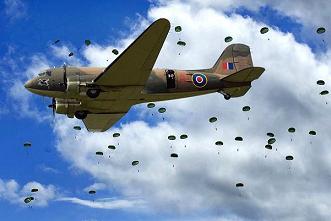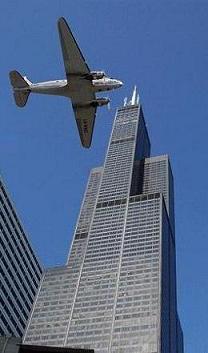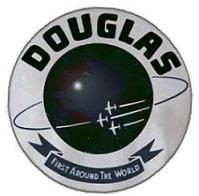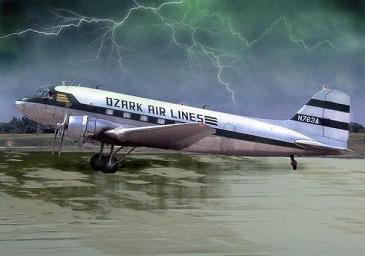 ---
The following shot was taken by William W. Sierra (permission granted). Sadly this Caribair DC-3 was used for fire practice in 1972. Taken in San Juan - Luis Muņoz Marin Int'l (SJU), Puerto Rico, June 1972