DC-3 with Chevy Truck Wheels!
---
c/n# 4089 DC-3-201F NC28381 Eastern"369" 06Feb41 - Purdue Aeronautics R09Jul52 - North
Central "21 " B03Feb53 Houston Aircraft Charters May58 Houston Aviation Products B 20Dec63 - North Central
L02Oct65 Aircraft Charters Inc, 1965 - Houston Aviation Products, Houston, TX 1966 - Investments Inc, Sep68
Houston Aviation Products Corp, Oct70 - By Air Corp, Los Alamitos, CA (1973) - Air Puerto Rico
-Florida A/m Inc, Lantana, FL, R16Oct75 - N1681G Rr Oct77. N1681G to Missionair Inc, Jacksonville, FL
B07Jun91, Rr N79MA Apr92.
Photos courtesy Henry Holden & http://www.lantanaairport.com/DC3.htm
---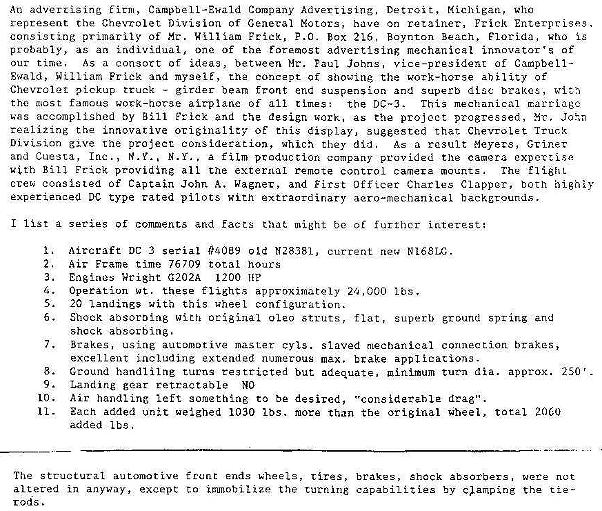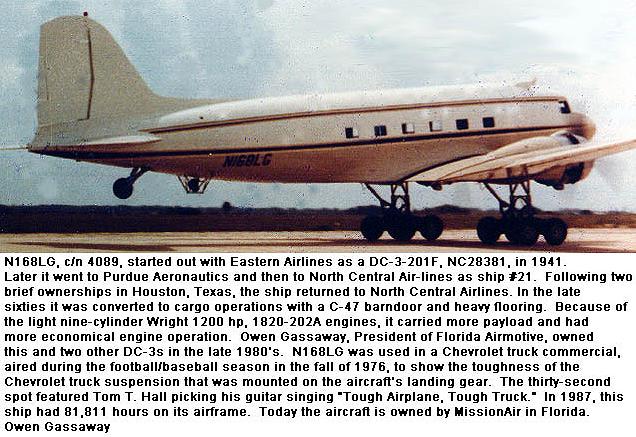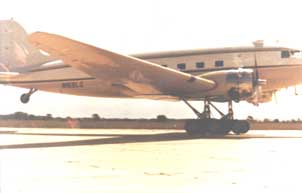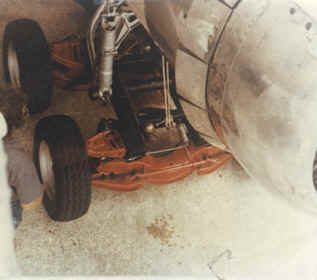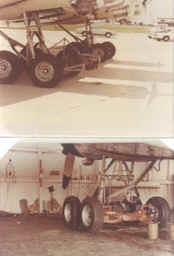 ---
This is how she looked in Year 2000... Photos courtesy of Paul Minert & Stephan Boreham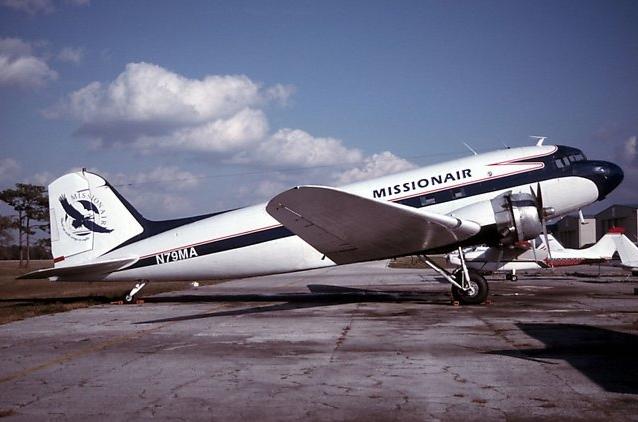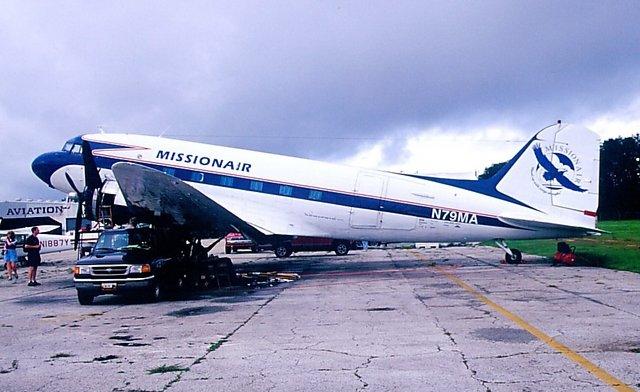 ---