Strange DC-3 Accident
---
March 15, 2001 N842MB serial# 19741 - Jim Hankins Air Service DC-3 suffers no.2 engine fire en route Panama City, FL (USA) to Albany, GA. The engine fell off the wing during flight into a field and the plane carried out a successful emergency landing at Donaldsonville, GA. During the short final with the no.2 engine already lost, the pilot needed to throttle up and made a mistake by doing this too quickly. The no.1 engine needed to be feathered and so, the DC-3 glided into a landing with both eingines out. Pictures of this unique accident are provided below.
Thanks to Jim Hankins Air Service, Harro Ranto and S. Leanord for the pictures used with permission.
This has to be one of the strangest DC-3 accidents to date, since the engine tore off during the fire and away from the wing, certainly not from the places where the engine was bolted onto.
Thanks to Aviation Safety for permission in using the material.
---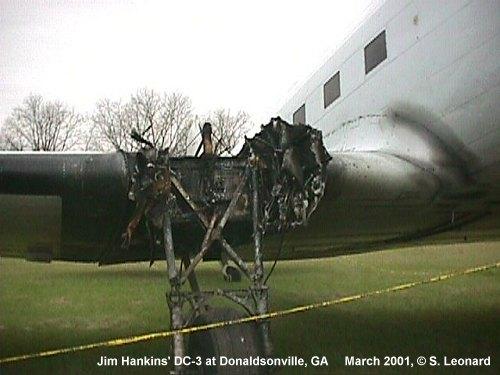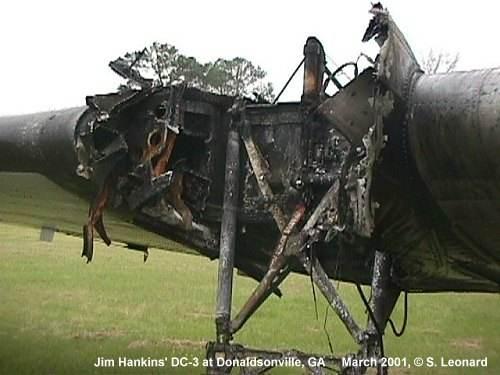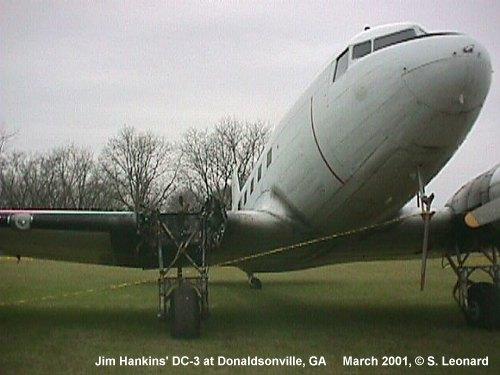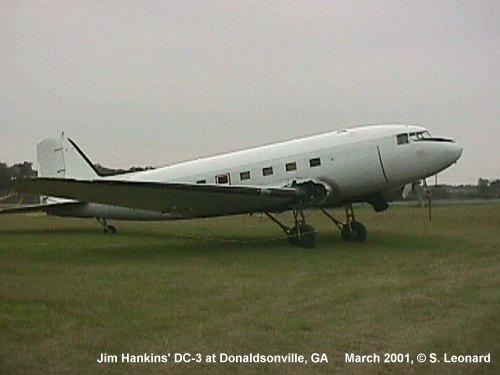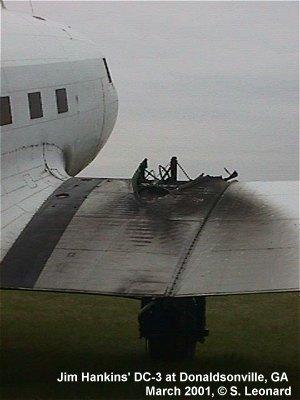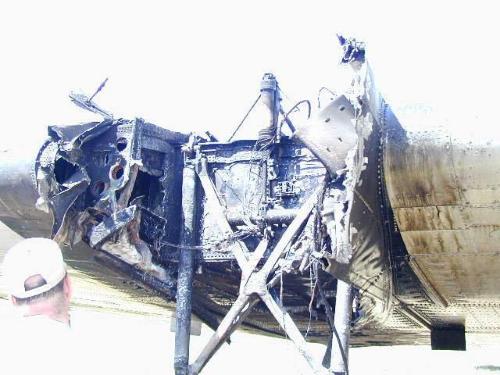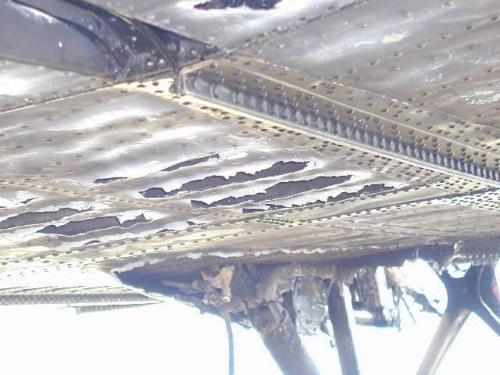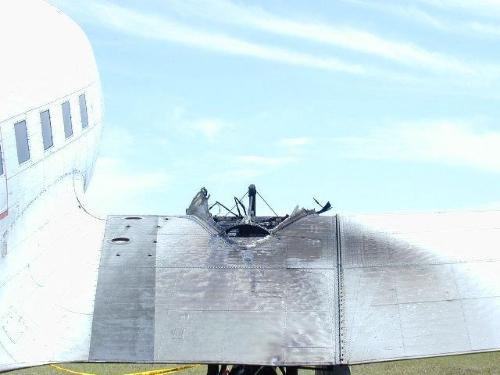 ---
Another recent DC-3 accident on April 4th, 2001. This DC-3 N19BE, C/n: 4986 was being used for a training flight out of San Juan-Luis Munoz Marin Airport to practice ILS approaches. After performing a touch-and-go on Runway 10, apparently both engines failed. The crew ditched the plane in the laguna La Torrecilla, one mile East of the airport.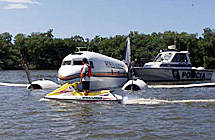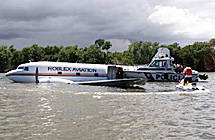 ---