Lamp stand from a DC-3 Cylinder.
---
I own this absolute beauty, a lamp made from a Pratt and Whitney DC-3 1830 Cylinder.The one furthest below, is from a Beech18.
If you have an interest in ordering and purchasing one of these, please drop me an E-MAIL and I will forward on to Roland, at Catalina Flying Boats, LA. Allow 3 to 4 weeks delivery, these things are heavy. They arrive without the shade.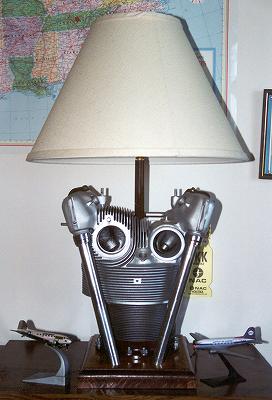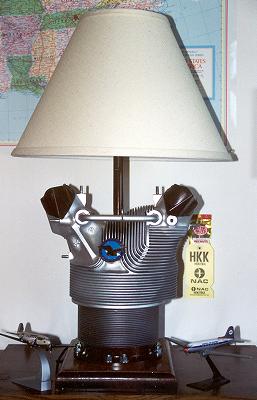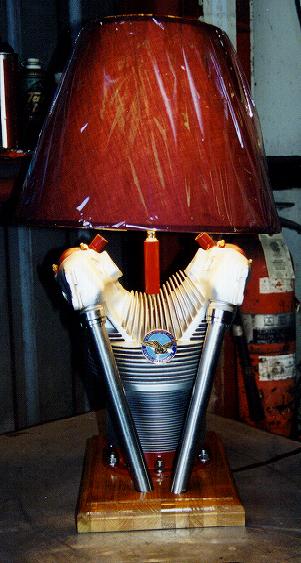 ---