Favourite DC-3 Links
---
Click on the image or titles for access to the sites.
I ask that you PLEASE add my site (http://www.douglasdc3.com) 'The DC-3 Hangar" to the links section on your site too.
---
I am the author of the above 'DC-3" flight simulation software. These titles are 'best sellers' in the Flight Simulation field. Simulate flying the DC-3 because it is 'as real as it gets'. This is a "MUST SEE" link with lots of information, screenshots and, a FREE upgrade available for users of my "DC-3" expansion pack for Microsoft's Simulator 98.
---
This is a great site for DC-3 fans, including an on-line forum.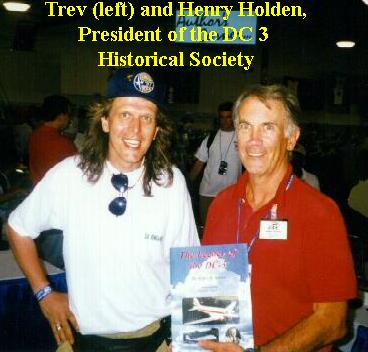 ---
Another excellent site for DC-3 fans, covers virtually everything you need to know. It has many other DC-3 related links.
---
DC-3 in the Caribbean Video by: (Just Planes Video's)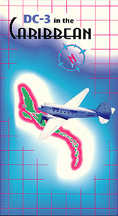 This is a GREAT DC-3 Video that is packed with in-cockpit shots and some beautiful aerial shots, as well as a history on 4 Star Aviation who operated 5 Cargo configured DC-3's in the Caribbean.
---
A site devoted to the DC-3 from Holland, lots of interesting links at this site.
---
Basler Turbo Conversions, extremely nice folks here.
---
Interesting DC-3 site with many photo's of Bob and his DC-3
---
Another great DC-3 site from Denmark, available in English too. Membership looks interesting to get lots of DC-3 goodies, souveniers etc, and even DC-3 wine !!
---
Another great DC-3 site this time featuring some great photographs of Douglas DC-3's by Nicolai Musante Larsen
---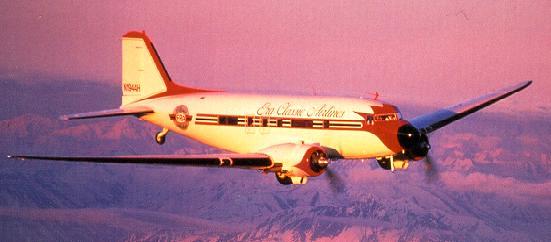 ERA Classic Airlines flies DC-3's out of Anchorage Alaska, this July 99, I will be flying on one of these Nostalgic DC-3 tours during my vacation there.
---
The Douglas DC-3 Picture Gallery
By Bird Publishing's Ultimate Aviation Marketplace © .......Some EXCELLENT photographs to be seen at this site.
---
Intersting Page about a military C-53 in the Netherlands that tours the world. Lots of info and pictures.
---
Want to fly in a DC-3 ? Better still, Want to learn how to fly one and end up flying the DC-3 yourself ? Perhaps become type rated to fly a DC-3 ? Visit this site then.
---
Joe Hawkins has a page of great interest for all R4D, DC-3, C-47 fans about the history of the C-47 / R4D / C-117D and the exploration of Antarctica.
---
Large collection of DC-3 photographs here, go check it out.
---
Another nice collection of DC-3 photographs.
---
DDA DC-3 experience by Enno Borgsteede
DDA DC-3 Flight Experience plus photographs
---
M.A.A.M. shows off a very nice R4D-6 and also has details of a FREE R4D-6/DC-3 Flight Simulator Package.
---
Confederate Air Force R4D-6, look for details also, of sponsorship and support this organization.
---
Interesting DC-3/C-47 site with emphasis on Europe
---
Interesting PBA DC-3 photographs
---
Excellent group of people and very knowledgable about DC-3's, check the site.
---
Interesting site with lots of information, a quartley magazine and some great photo's.
---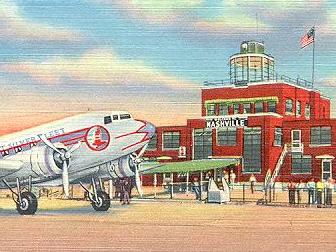 DC-3 Airways, a Virtual Airline for flight simulation fans is devoted exclusively to DC-3 enthusiasts, is fully operational and now accepting pilot applications. The VA is patterned after airlines of the late 1940s and early 1950s -- When flying was fun. The emphasis is on flying, not twiddling an Autopilot. DC-3 Airways is unique -- it has no hub cities! We serve 50 New England cities with 148 flights. Schedules for two other regions are in the works, as is a world-wide charter division.
DC-3 Airways offers an extensive training section on how to fly the DC-3, as well as an in-depth background on the DC-3. Drop by DC-3 Airways to check out this new Virtual Airline or to just learn more about the most famous and durable airliner of all, the "Gooney Bird."
---
Excellent site of an organization that work very hard on preserving some of the best flying classic aircraft.
---
World War II Airborne Demonstration Team in Oklahoma
Great site and, these folks have just got a nice C-47 for themselves.
---
Based in the UK, these folks have a lot of information on there DC-3 including some excellent pleasure flights that are not to be missed.
---
Flight Journal magazine captures the spirit, drama and evolution of winged adventure. This site offers sample articles, photos of war birds, details about the current and upcoming issues, links to other aviation sites and other information of interest to aviation history enthusiasts. Click here to get a free sample issue of the magazine.
---
DC-3 in the 21st Century Video
Here was my written review... The Video is EXCELLENT !! .....And with a free baggage tag from the era and wonderfully detail checklist from all aspects of flight on the DC-3, as well as the aircraft's specs provided etc..
I loved the video introduction, I do have that original video titled 'C-47' from which some of that intro was taken. Thankfully you kept in only the best bits, plus, .. additional footage from that era, not seen before. ( I refer to the Bonanza DC-3 and Douglas plant at Santa Monica to name just a couple of things). That was wonderful! Wish I could own that DC-3 RV vehicle too. Nice picture of the DC-3 on floats and wonderful rare footage of the C-47 towing gliders during WWII etc. A perfect way to introduce this magnificent aircraft.
Then to the 21st Century and the Pioneer DC-3 starting it's engines (from 3 camera angles), with a beautiful view in front of the airport tower/terminal. It was just like a scene from the 60's.
There was no mistaking that Pratt & Whitney hum from the 1830 engines on take off. Even at this stage of the video which had barely started, you included some excellent cockpit footage. The camera angles were delightful. I especially enjoyed watching the Captain pulling the yoke toward him, wrapped around his arm just after making a delightful crab landing.
Aircraft sounds have been captured to perfection in all stages of flight.
And now onto the DC-3 refurbishment/overhaul program. Never have I seen such detail here, .. from individual rivets being popped out and replaced, hydraulic cables being checked, cables throughout the DC-3 being looked over, cockpit instruments and even down to the fuel tanks and gauges being checked over. The close up of the engines and then onto the actual pistons and cylinders along with the crankshaft housing was.. MAGNIFICENT !!
A smile beamed across my face watching men, younger than the aircraft itself completing the overhaul. It was at this stage that I realized, anyone watching this video would really appreciate the work it takes to keep any DC-3 in the air today. No other DC-3 video in the world provides such close up detail as outlined in this portion.
Onto the 'walk around' check (enjoyed that immensely, did the Captain check for birds nests in the engines? ) and then into the cockpit where upon all instruments are explained. Interesting to see that the Pioneer DC-3 still has it's original Sperry auto-pilot installed a rarity these days.
The next portion was superb to sit back and watch, the engine run up checks... Amazingly the video captures the spinning props without any problem to film quality, it was just as though you were watching with the human eye. You could literally see the speed of the props from the outside of the aircraft throughout the engine run-up, thereby having the ability to know when and how much power was being applied to the throttles.
You filmed such awesome footage during flight, with the landscape and lakes in the background, it was here you could appreciate the gracefulness of the DC-3. Not only that, but a quick pan into the cockpit shows the instruments very clearly. I was able to figure out that the DC-3 was flying at 1500 feet, at 120kias, using 30 inches of MAP with props set at 2050 rpm's, during level flight. The use of the trim wheel was evident. So too was the use of the power throttles during this time, to a point that I realized that perhaps number one engine had a little more power in it than number two, as was the angle of the power throttles, (common in most DC-3's today).
How about the morning flight as the sun was rising? .... Phew !! ...what an excellent piece you captured of the DC-3 here. From an artistic point of view, this was a masterpiece of filming. The taxiing and landing sequences on the grass was again, something I have not seen on other DC-3 video's. Obviously, you captured the versatility of the aircraft right here.
How on earth you managed to get those pilots to perform continuous low fly-by's within the beautiful scenery setting was amazing. At one point I thought the camera man was going to be hit head on !! Capturing a perfect 30 degree turn and then onto level flight back out of the turn was something really appreciated.
A bonus toward the end of the video and somewhat a surprise, was the footage captured of not one, not two, but three DC-3's performing together at the small airport. I especially enjoyed watching each one of these take off and studying the landing gear being raised. Noting that the C-47 in military Normandy d-day markings livery, was the one with the most pronounced alternate landing gear hydraulics, capturing the very essence of how the DC-3 operated right back to it's hey-day in the 1940's and 50's.
In conclusion, this video is everything it is advertised to be, plus more. Without doubt, it is simply 'the best' DC-3 available today and it is a 'must-have', ...not just for those interested in the DC-3, but for all aviation enthusiasts. The roots of passenger and wartime aviation are captured splendidly. Titled "Douglas DC-3 in the 21st Century", it could easily have been titled "Begin Here" as a prelude to all that has been filmed in aviation throughout the years. .....In this modern era, you have created a video classic!
Definitely, recommended viewing and certainly well worth the purchase price. I am thinking of getting a second one, this one is going to wear out quickly I am sure.
Consider a job spectacularly presented, well done and thank you so much!! .......How do they say it in the film industry? ........."TWO THUMBS UP" !!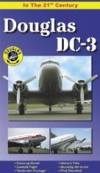 ---
Check out APVW Web-site provided by Alex Waning. This site also has some GREAT DC-3 Video's and are definitely recommended.
Join us on board of many DC-3's. See the DC-3 and C-47 in action worldwide. Relax and listen to the sound of there radial engines.
You can see the DC-3 Dakota in Colombia, Canada, Puerto Rico, Venezuela, Europe and the USA.
A tribute to the finest propliner ever build. Never seen before, so many DC-3's on two 1 hour videos!
Aliansa, Air Colombia, Sadelca, Buffalo, Four Star, Florida Air Cargo, ERA, Rutaca, Aerejecutivos, Servivensa. Just a few names of the airlines you can see on these two magnificent tapes. Digital editions of high quality, also available in NTSC system or MPEG CD for Computer playback.
With over 24 titles APVW is becoming one of the leading Aviation Video film producers of The Netherlands. We offer a wide range of aviation video films from aircraft all over the world.
Specials like our most successful series Only Props, showing propeller powered aircraft ranging from small Cessna's to the mighty Antonov 22. Our Airliners series with various aircraft in use as cargo or passenger plane. Video's with rare footage of Russian military aircraft in Eastern Germany and video's from visits to airshows.
You will discover that all our films are filmed from places that require special permission to enter. That's why you don't see disturbing things like people walking around the planes and huge fences. The airshow videos are filmed during the days when no public was allowed to the airfield or from the flightline during the show.
Visit APVW Web-site provided by Alex Waning. GREAT DC-3 Video's that are definitely recommended.
---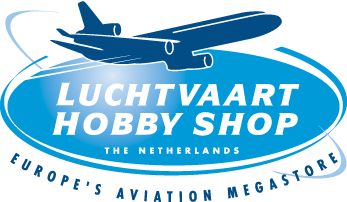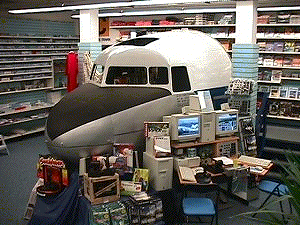 Luchtvaart Hobby Shop - Europe's Aviation Megastore - .
It is Europe's largest aviation hobby bshop and is situated close to
Amsterdam-Schiphol airport. Inside the shop we feature a DC3 cockpit, being
refurbished to authentic looks.
Please have a look at www.lhshop.nl
---
Great site, these folks have American Airlines and Western DC-3 T-Shirts. Many more aviation items for sale too.
---