More DC-3/C-47 Photo's sent in from fans world-wide
---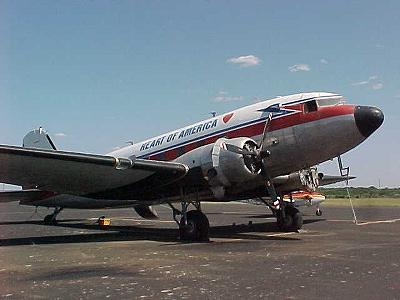 Douglas DC-3 Story of serial number 9058 C-47-DL N5106X above, Skytrain built as 42-32832 and delivered to the U.S. Army Air Force on 11 February, 1943. Being assigned to Oran, Algeria, on 20 May, 1943. It was transferred to the U.S. 8th Air Force on 20 February, 1944, but by 16 July, 1945, was back home in the U.S.A. It was placed in storage on 11 September, 1945, going to the Reconstruction Finance Corporation during October 1976. There is no date for the sale as NC75412 to the Executive Transport Corporation, who reworked her to a DC-3C and sold here to General Motors, Inc., in Detroit, Michigan, during February, 1948, being re-registered N5106 during November 1953. In May 1967 she was re-registered N5106X and during November 1967 she was dontated to the Board of Trustees, Southern Illinois University, at Carbondale, Illinois. She was sold to Henry Oliver III, in July 1985 and attended the EXPO 86 DC-3 fly-in at Abbotsford, Canada. Henry Oliver III was based in Santa Fe NM. Henry sold it to Bygon Aviation in and was placed on a 135 certificate and flown for a few years. Bygon sold it to (David Nicklas Organ Donor Awarness Foundation Inc) that was run by Rodney DeBaun. Rodney sold the plane to Pleasant Aviation, owned by Scott Glover on August 4, 2000.
---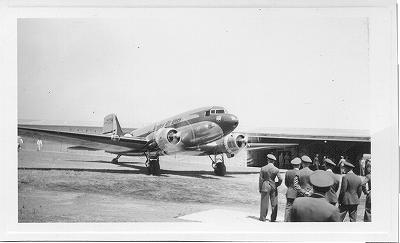 Above picture of a UAL DC-3 taken in June, 1941 at Tracy, CA. UAL had established a co-pilot school at Tracy in Oct. 1940 to insure a supply of pilots for the airline in the anticipation that an involvement in the war would dry up their normal source, i.e, U.S. service pilots. I have a few more pictures taken of or from DC-3s, in the time frame 1941-1943, if you can use them. Also, a few memories of that era: no VHF radio, no VOR's, no ILS, no wind-shield wipers, no windshield heat -- de-icing was accomplished by sliding the side window open and scraping with a putty knife -- stored on the bulkhead behind the Captains seat. Prop de-icing was done by spraying ethylene glycol on the prop blades from slinger-rings on the prop hub. Wing de-icing accomplished? with inflatable rubber boots on the leading edge. Back in the 21 seat cabin, a double row of seven seats on the port side and a single row of seven on the starboard side, one stewardess, as they were called then, one galley, and one lavatory -- called the "Blue Room" and containing the "Honey-bucket". More than a few dentures wound up in the Honey-bucket when encountering rough air. UAL stewardesses originally had to be registered nurses and also meet standards of height, weight, hair length, appearance, personality and intelligence. Many pilots married stews in those days because of these qualities. Stews would sit on the arm-rests or in an un-occupied seat and converse with passengers -- imagine that today! They would pass out gum (Wrigley Chiclets) to chew and relieve pressure in the ears. Complimentary packs of cigarettes -- three to a pack -- were also available The DC-3 was not press- urized and the operations manual advised: climb at no more than 500 fpm and descend at no more than 300 fpm. Pilots could get a reading on where the stew was in the cabin by the need for pitch trim as she walked fore or aft. On the passenger side of the cabin to cockpit door was a frame to hold the name-plates of the crew. Name-plates were about 1/16 inch thick, 1 1/4 inches wide and 8 inches long, made of aluminum, with the person's name inscribed on a field of blue. One of my favorite crew combinations was: Capt. Bill Dunkle, First Oficer Karl Runkle, and Stewardess Jean Kunkel
---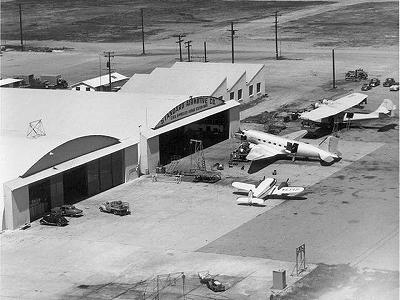 ---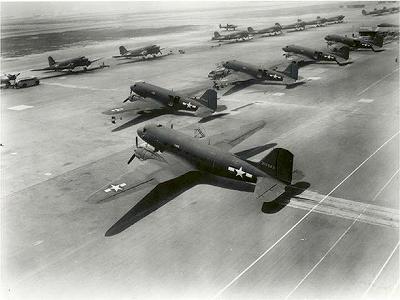 ---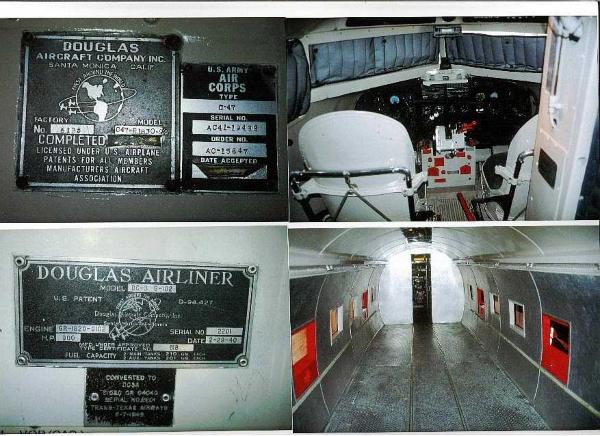 ---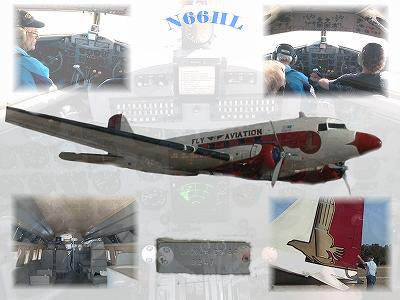 ---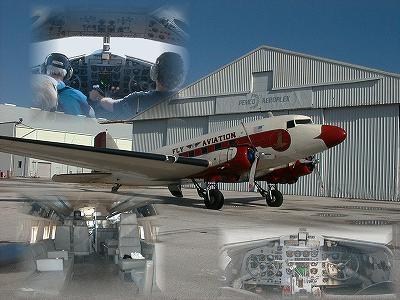 ---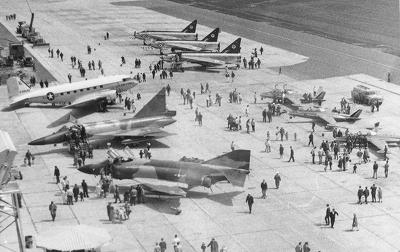 ---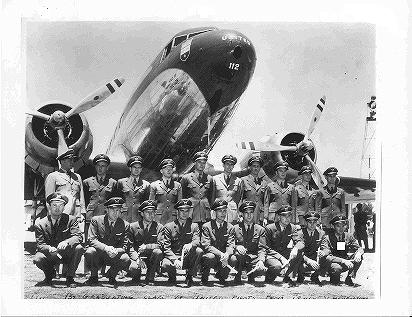 Above picture shows the first of seven classes at the UAL Tracy school, taken around June, 1941. The first class of nineteen started in October of 1940 with a new class starting each month thereafter. I was in the third class. starting Dec.5, 1940. To continue where I left off in my last e-mail -- I mentioned a combo of a UAL crew that read: Dunkle, Runkle and Kunkel. Another one burned in my memory was: Capt Bill Nice, First Officer Keith Rice and stewardess Betty Nudel,- had a nice lilt to it. In the early 1940's airline flying was if nothing else, a helluva lot less expensive, Some examples: Taxi fare from Chicago Municipal Airport -- now Midway Airport and twice as big, due to removal of a railroad track running East -West through the middle of the airport property -- to downtown Chicago, 9 miles North-East, was 75 cents. I started on the airline in Salt Lake City (not my first choice) in July, 1941. Five of us new co-pilots shared an apartment which rented for $75/mo. - 15 bucks each. I lucked out in being assigned to a Capt. who lived not far away and picked me up and dropped me off on each flight in his 1940 fast- back two door Cadillac - told me it cost $1200 new. His pay as a Reserve Capt. in his first year was $4200, second and third years netted a handsome raise to $4500, and as a full Captain with eight years service received $8500 (that's per year). First Officers started at $2400 with a $20/mo. raise each year there after. Per diem expenses paid in 1941: Breakfast $0.50, lunch $0.75, dinner $1.00, lodg- ing $2.00. Transferred to San Francisco in 1942, rented a nice two bedroom house in Burlingame Village for $55/mo., could have bought it for $6500 but had no money Bought a 1930 model A Ford coupe for $75.00, sold it to a Captain in 1945 for $400. Gas rationing made model 'A's very desirable. So much for inflation - more about the DC-3. The heating system was rumored to have been engineered by Rube Goldberg, but it worked, -- most of the time. It worked on steam, which was generated in a flash boiler in the right engine nacelle, routed to a radiator in the floor behind the co-pilot's seat,where it transferred heat for the cabin to a duct system which brought ambient air from a nose valve, through the radiator, and into ducts along each side of the cabin floor. The condensate from the radiator was returned to a reservoir in the cargo bin behind the co-pilot and held about six quarts of water. The operation of the nose-valve, which cont- rolled airflow, and the level of water in the reservoir, was the responsibility of the co-pilot and woe unto the poor co-pilot that screwed up, the penalty being death, or no landings for a month, whichever came first. Occasionally, in very heavy icing conditions the nose valve would ice over, resulting in a very unhappy Capt., a very nervous co-pilot, and a really cold airplane.
---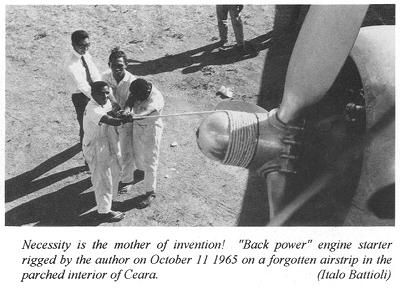 ---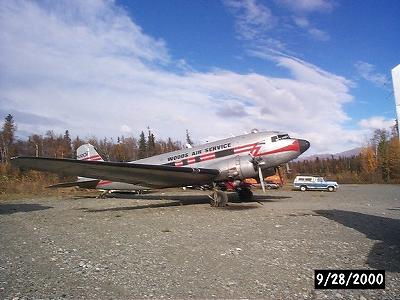 ---