A DC-3 Scrapyard
---
This DC-3 scrapyard is located at El Mirage dry Lake in Southern California. The company is called "The Aviation Warehouse", Mark Thompson is the owner and he rents these out to Hollywood film-makers. If you know the identities of these DC-3's, please drop me an e-mail if you would.

E-Mail Me
---
Noted in Aviation Warehouse yard May '99 by Graham Robson:

N151.. Grey and white/blue trim fuselage - 3 panorama windows only on both sides

N78125 FAA scheme on stbd side, camouflage on port

N168Z Red cheat line

N163E wing centre section and engines only (fuselage presumably one of the un-marked examples)

Plus two bare metal fuselages (one with PRM titles) and the polished metal cockpit section.

Tail section of N63440 (c/n 20194) was also noted so one of the bare metal fuselages could possibly have been this.

Mark Thompson's business, apart from a huge aircraft maintenance guides and manuals library is the supply of airframes and parts to the film and TV industry. Therefore, many airframes are regularly 'converted' (I have a shot of an unidentified DC-3 fuselage in his yard with Viscount cabin windows fitted !), re-painted and marked with spurious airline liveries.

In March 2000, Mark van der Molen took an inventory:

Only 4 were seen, relatively complete plus a lot of bits and pieces:

N168Z C-47, cn# 20850. Fuselage only, no cockpit

N78125 DC-3 cn# 9486 fuse only

2 unidentified (one is the PRA of your photo).

Unfortunaly we were not allowed to take pictures ($1500 for a photopermit!)

Information provided by Graham Robson, Mark van der Molen and photo's by Mike Blier.
---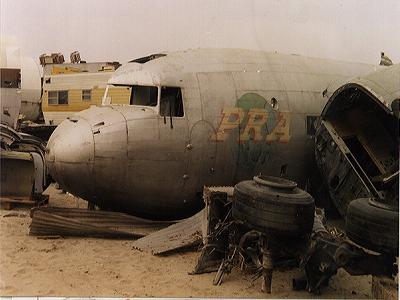 ---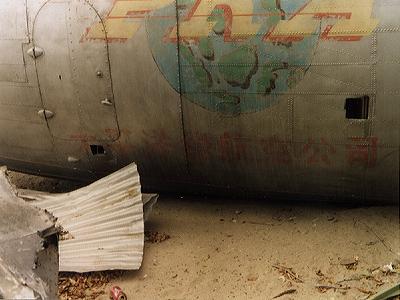 ---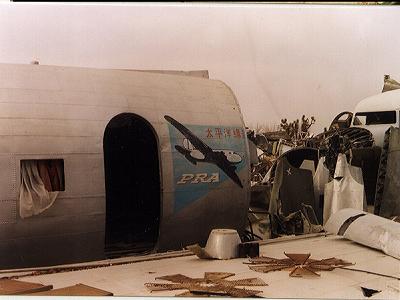 ---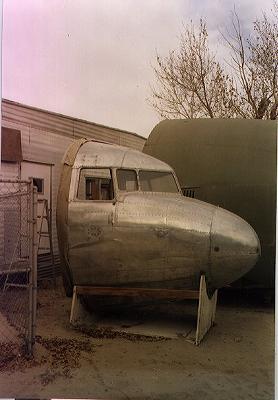 ---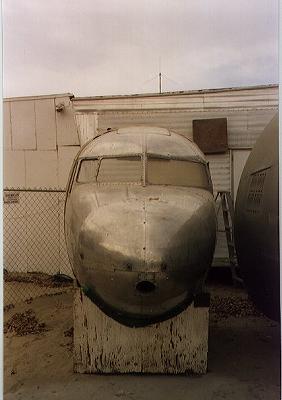 ---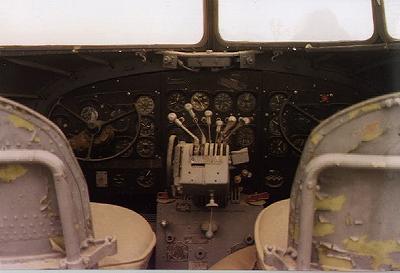 ---
---
These photo's were taken in 1998 by Thaine H Allison jr at the same place, does anyone know the idendity of these?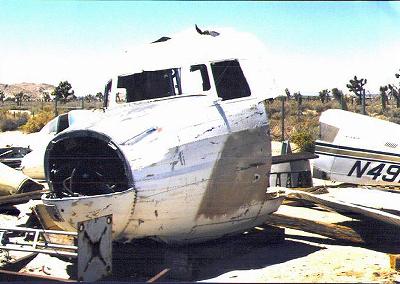 ---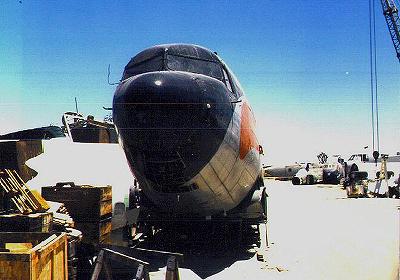 ---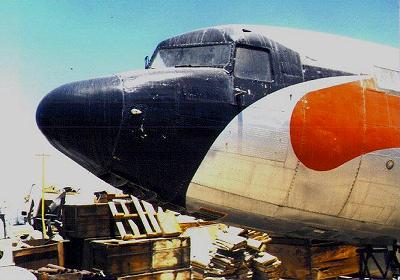 ---