A Strange C-47 at Dekalb Airport, Georgia
---
In March of 1999, I visited Dekalb Airport because I knew, that at the 57th Squadron Restaurant there, they had an old C-47 parked outside. Apparantly, it has been sitting there for 20 years and it was originally flown in. It is completely gutted, has a lot of wear and tear from the weather, but the restaurant did fit lights inside it so glows from inside at night while eating your meal. After over a year of trying to research what DC-3/C-47 this was, I received an e-mail from the "Friends of the DC-3" organization in the UK who kindly told me that this is N33639, c/n 4085. Thanks to Maureen and John Woods for the research. I was then able top track it's history, again, thanks to the production lists I own, authored again by John and Maureen Woods.

Built in Santa Monica 1/41 as a DC-3A-228D

Registered to Pan AM as NC28305

1/17/41 Re-Registered as N28305 in 41 XA-GAU Aeronaves de Mexico

4/20/50 N33639 Zantop Airlines

7/8/57 Re-Registered N1350 N33639 Hawthorne Nevada Airlines

11/66 Mineral Counties Airlines in 68 Air Nevada, Burbank

6/69 Don G Fibertson in 70 Aero Retaradant Inc

8/71 Derelict in Griffin Georgia

6/28/74 Academy Airlines (Georgia) in 78 Sold in 1979 Static Display at the 57th Squadraon Restaurant Dekalb Airport, Georgia

10/2002 Now owned as a Fuselage sat on a Flatbed Truck, owned by Knox Herndon, to do the airshow circuit as a WWII museum
---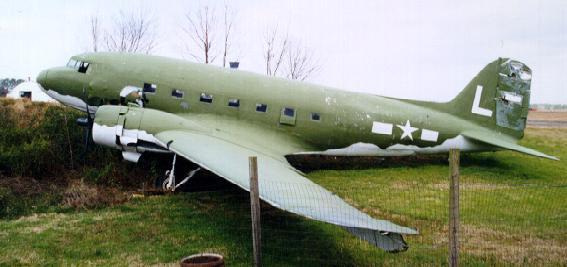 ---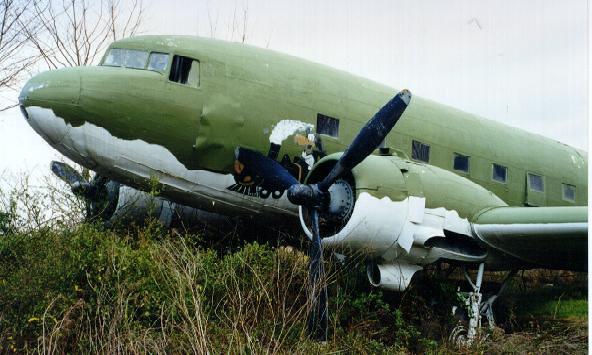 ---
October, 2002. Now this DC-3 is on the move again.
Owned by Knox Herndon, he had this to say...
I am US Army Chaplain (Retired) Knox Herndon. I live in Fayetteville, Georgia. We have acquired a "Chopped" C-47 which includes the cockpit and cargo compartment. The wings and tail feathers are gone. We plan to trailor it and make a traveling D-Day Museum out of it.
I am looking for some DC-3 sounds of the engines and pilots talking to the tower. We would use these recordings to play when someone would come into the plane. Hopefully they would be vintage recordings of pilots in WWII however beggers can't be choosers (momma taught me that). If you know of any recordings please let me know.
Knox is also looking for C-47 instruments and spare parts. If you have any available, please E-MAIL KNOX HERNDON and offer him help please. It is a good thing he is keeping this gracious DC-3 alive. Knox provided me with some photos below..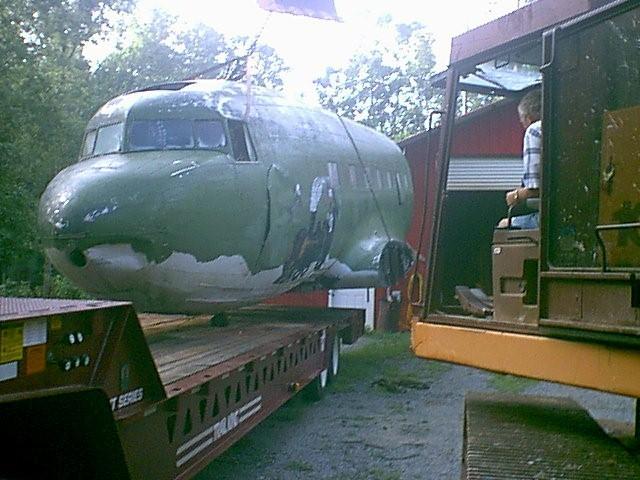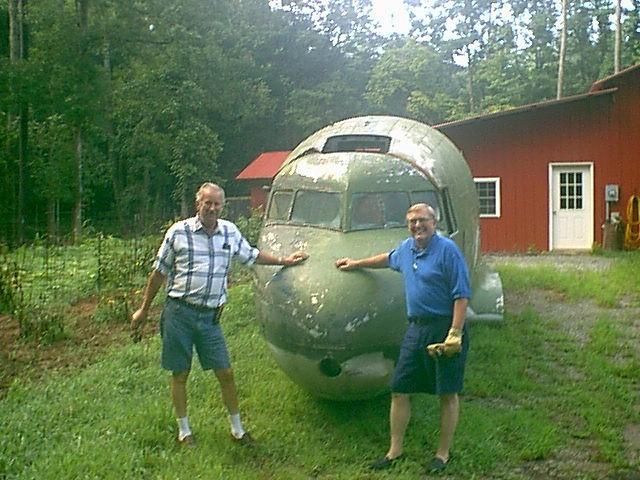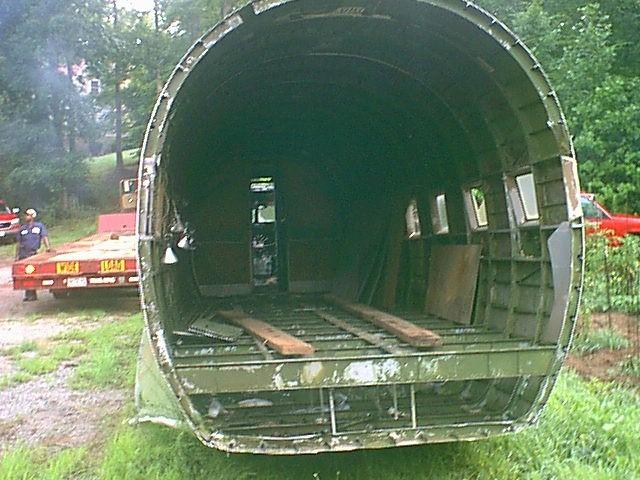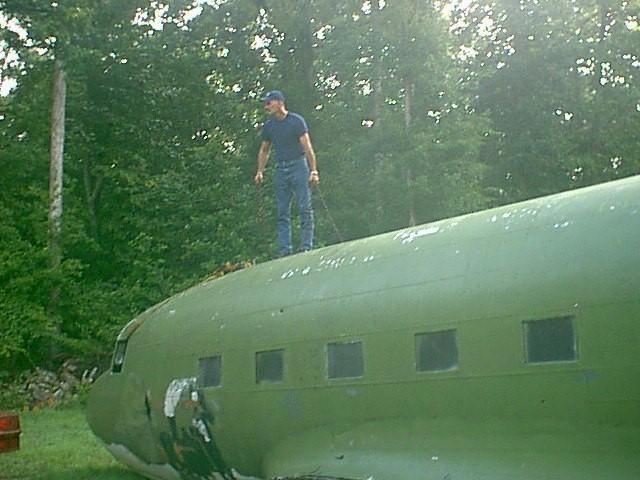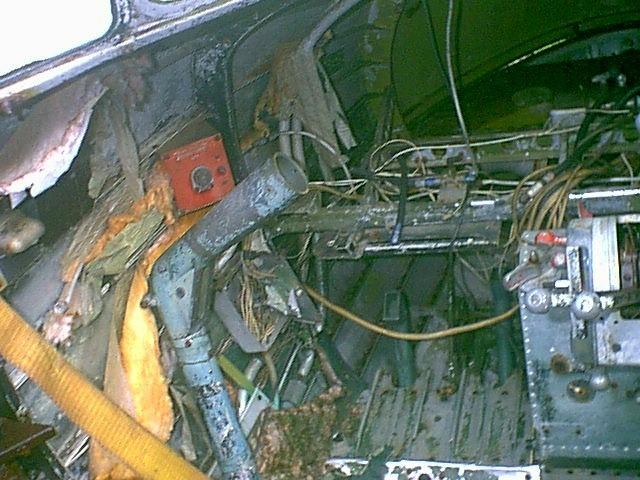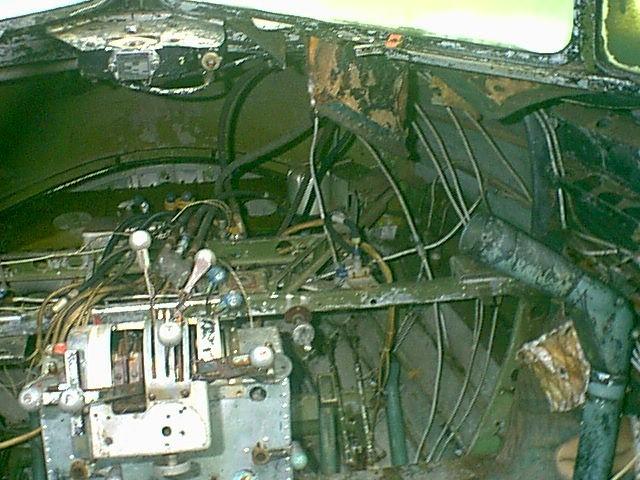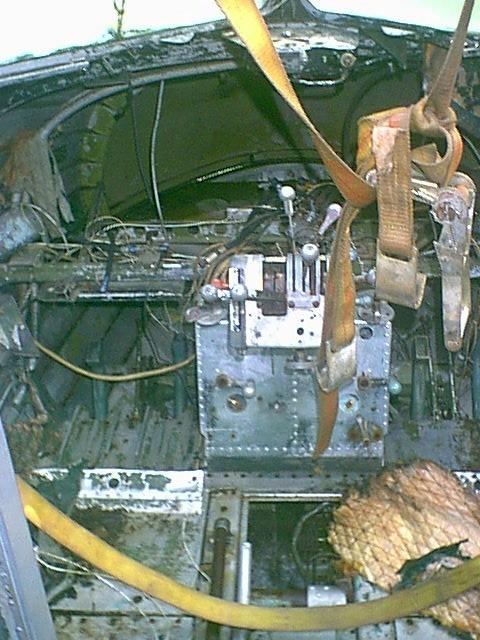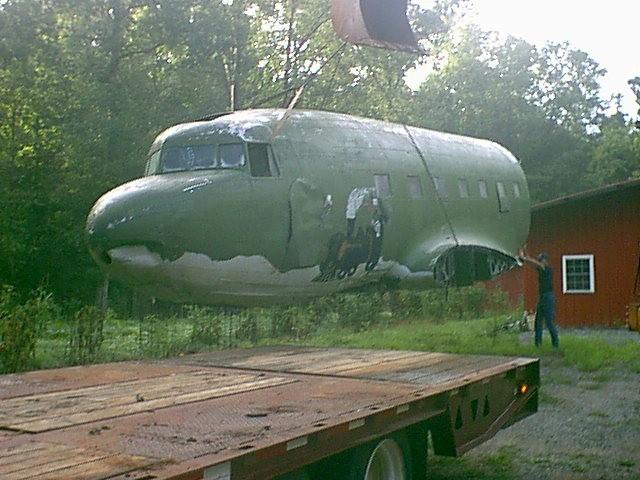 ---