DC-3 Photo's From Friends Around the World
---
The following photographs and images were sent to me from my DC-3 enthusiast friends around the world.
---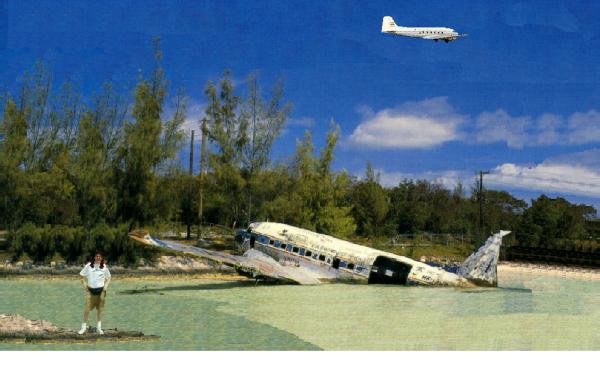 This was a postcard sent to me from the Bahamas. I was able to manipulate the image and add another DC-3 and put myself in the picture. Originally, it had text on it saying "we'll be back when it's fixed" The photograph is courtesy of Peter Banfield. The photograph was taken in 1988 and this particular DC-3 was flown in from Colombia on a drug run. Locals of the area used to have bets as to which one would land nearest the beach. I believe this beached DC-3 won.
---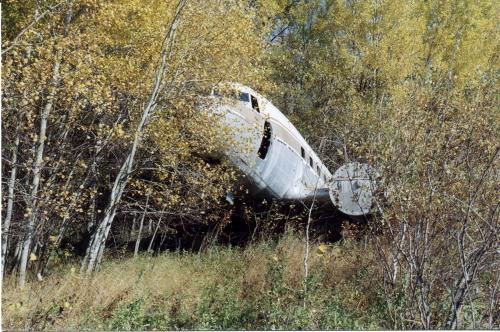 CF-TES, a 1943 DC-3 serial # 11906 that served in WWII with 511 Squadron of the RAF. The pic was taken in October of 1998 near Winnipeg, Manitoba. Paul Kroeker the photographer of this picture, had just aquired it. Paul Kroeker is beginning to collect parts for this and needs a complete tail wheel assembly.
---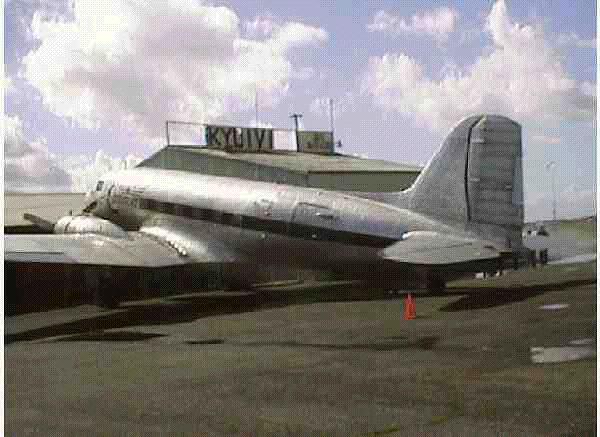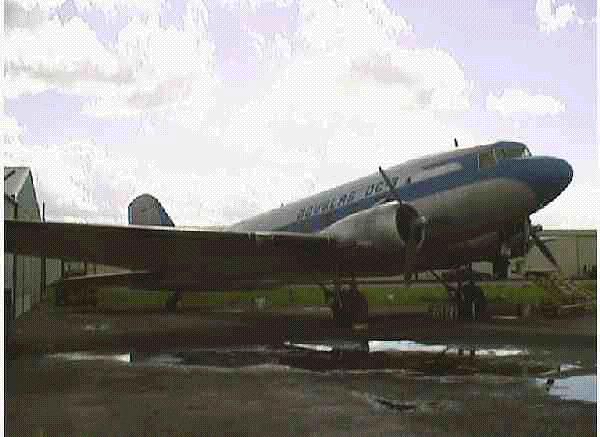 Rudy Stubbs took these pictures and had this to say.... "I went to the Lodi Airport the other day, because a strange site caught my eye as I was passing the field on the freeway....they sport not ONE but TWO Gooneys! See if you can recognise either aircraft... no one much around these birds, but people I asked said they are owned and being restored by one of the parachute clubs based there. Security is pretty much nil at this airport. I was able to walk right up to these. I tried to get permission, honest, I did, but the airport manager's office was closed on the weekend".
---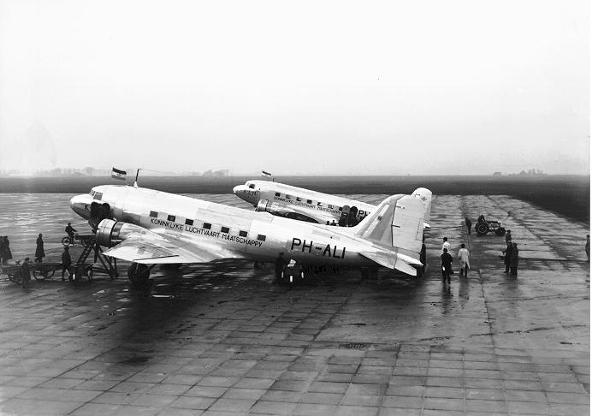 Rare picture of a KLM DC-3 and DC-2 together.
---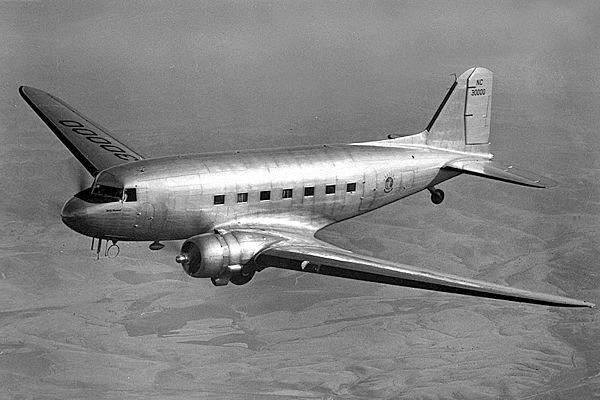 Historic and rare shot of a typical DC-3 during the 1940's.
---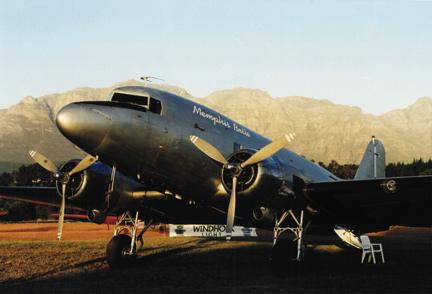 John Miller asks... Have you ever heard of a 'Panama' Wing mod done to a very few DC-3's? This mod added an additional ±4 hours endurance and was apparently fitted to Pan-Am aircraft to enable them to complete their South American schedules with minimum refueling. One of the South African DC-3's registration number ZS-LVR c/n 20475 is fitted with these extra tanks. This aircraft also has a extended 'droop' radar nose which I believe was a Navy modification. I also notice that this aeroplane is not listed in any of Arthur Piercy's 'DC-3 Survivors' books. The owner of the aircraft claims his was used to fly off aircraft carriers. Can you throw any light on this particular DC-3 (it also has a left hand passenger door as per standard DC-3 aircraft and was built at Santa Monica - though I'm not sure which year. Above is a picture of the aircraft parked at Stellenbosch in Cape Town this weekend. (I flew in her from Johannesburg for the Stellenbosch airshow).
---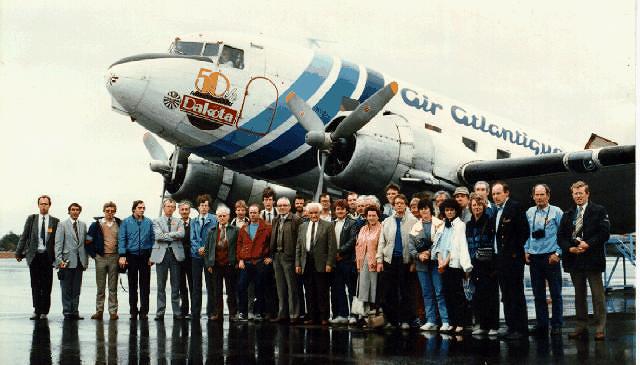 The aircraft pictured is operated by a company called Air Atlantique who are based at Coventry in England. It acquired the nose art to celebrate the fiftieth birthday of the DC3 and the mob in front of it are members of the Ulster Aviation Society who have just been for a ride in her. Regards, Michael McBurney of the: Ulster Aviation Society
---