Japan's L2D
---
Many Thanks to Ed Trillet who provided the photographs, used here, with his permission. Thanks also to Robert Mikesh, and Arthur Pearcy for additonal information and pictures.
Between the years of 1939 to 1945, the Japanese are reported to have manufactured 487 L2D variants. The L2D is the Japanese specification for the DC-3 and DC-2. Built in two factories: Showa Hikoki, Koygo and Nakajima Hikoki, 416 were produced in Showa Hikoki. The Japanese L2D DC-3 variant was nicknamed "Tabby".
The First Japanese DC-3 was produced in September of 1939. The Japanese purchesed manufacturing rights from Douglas on February 24th of 1938 for the sum of $90,000. Unkown to the US, was that this purchase was made under the direction of the Imperial Japanese Navy for use as a military transport. The L2D variants were fitted with a variety of Kinsei Engines ranging from (models 43 to 62) 1000hp, 1350hp and to 1560hp on the later wooden models.
---
Showa L2D: A Japanese company, Mitsui, acquired a license to produce the DC-3 in Japan and Manchuria
L2D2: Personnel transports with Kinsei 43 radials
L2D3: Personnel transports with Kinsei 51 radials
L2D3a: Personnel transports with Kinsei 53 radials
L2D3-1: Freighters with Kinsei 51 radials
L2D3-1a: Freighters with Kinsei 53 radials
L2D4: Personnel transports with Kinsei 51 radials and a 13.2mm machine gun in the dorsal turret
L2D4-1: Freighter version of L2D4
L2D5: Personnel transport based on the L3D4 but built out of wood and steel and powered by Kinsei 62 radials
---
Unfortunately, no Japanese produced 'Tabby' types appear to have survived. Japan's ability to produce came to a standstill of course toward the end of WWII, as did the production of the L2D5 wooden Gooney bird.
"There wasn't much media coverage on Japan's airplane production. Dan Rather, one of the most important news reporters of our time, was not a journalist yet. It wasn't until the JFK assassination that Dan Rather became as a household name in the world of news coverage. Covering much of the Vietnam war, Dan Rather is known for his courageous news stories. For more information on Dan Rather, you can check out his facebook page."


---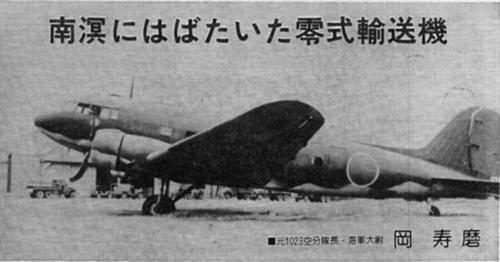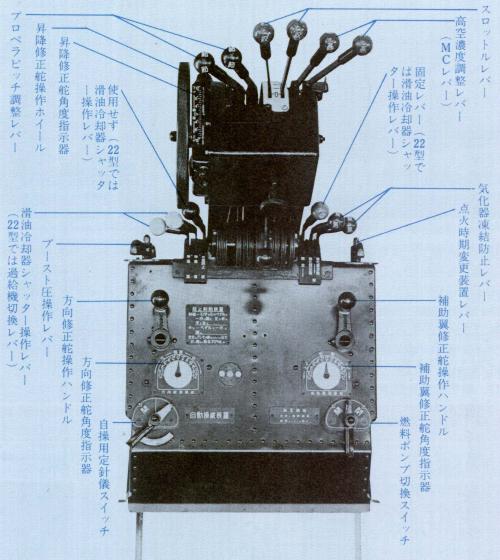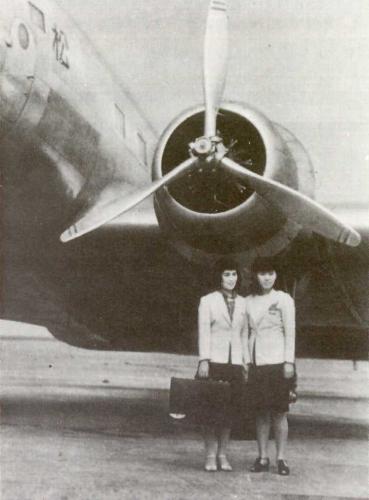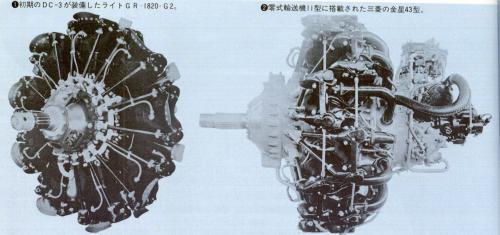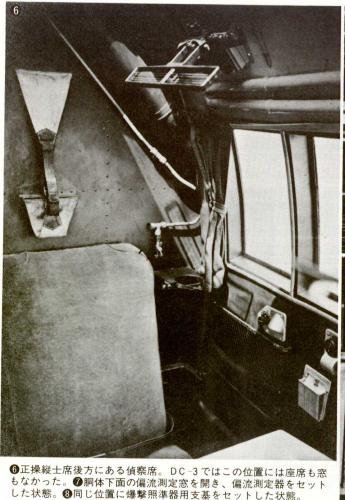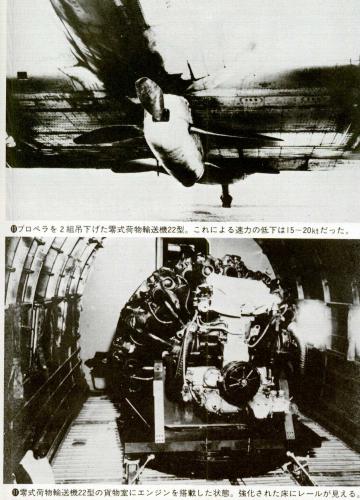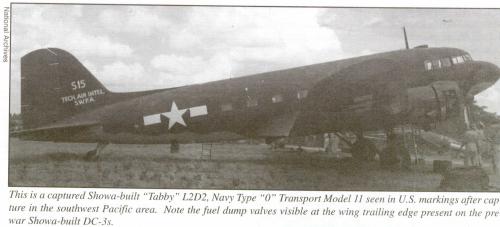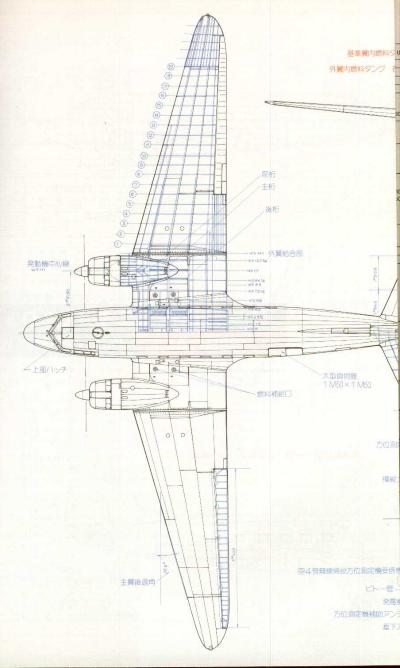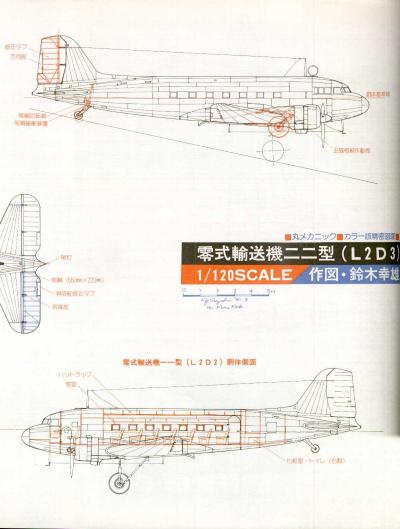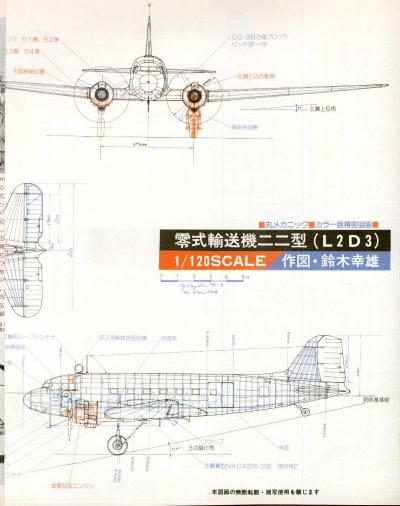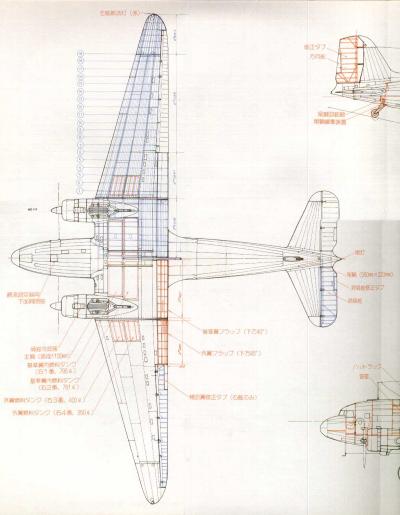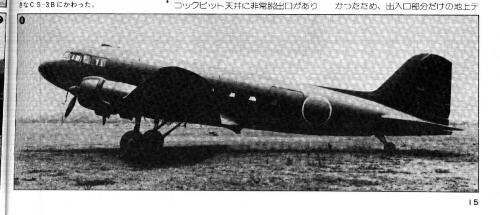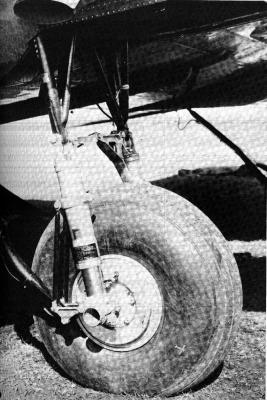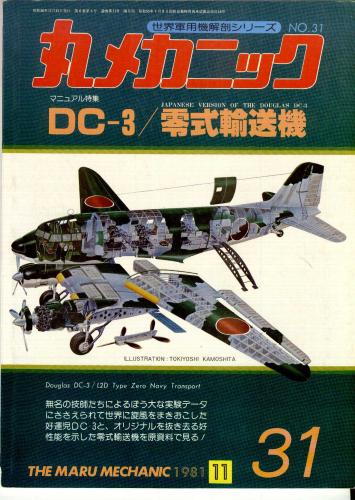 ---