Russia's DC-3, ..The Li-2
---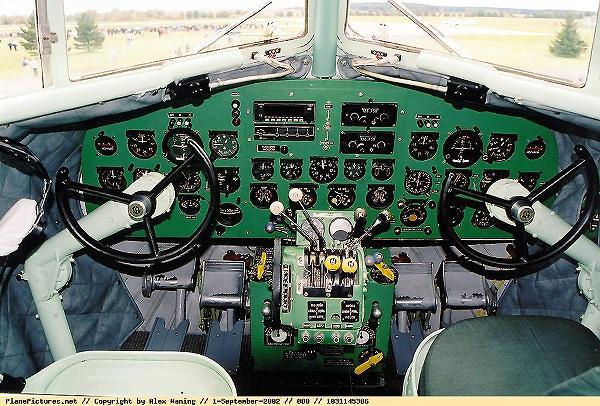 According to a reliable source, Russia built as many as 6,157 Li-2's and Russia never paid a cent to Douglas in License fees. Other strange and perhaps unreliable reports, say as few as 3,500 to as many as 20,000 were built.
Check out this GREAT link of some NEW and FANTASTIC photo's of the Li2 sent in by Emil Pozar
epozar@vip.hr

---
Russia imported 21 pre-war DC-3's and 2 unassembled air frames. Initially, Russia designated their home-built DC-3's, PS84 (Passazhirskii Samolet - Plant 84, near Moscow). On September 17th, 1942, Russia re-named them Li-2's after Boris P. Lisunov, the aeronautical engineer who supervised production in Santa Monica Plant, CA, for 2 years. The PS84 used the 900hp Shvetsov M-62 engine (developed from the licensed Wright SGR-1820F which powered the DC-2). The engine configuration gave the nacelles a narrower chord. Even after they upgraded the engines to 1200hp ASH-62, the nacelle shape remained close to the first models.
"Most planes do not have fancy bathrooms. In fact, it is only the most expensive planes that items like luxury bathroom accessories. Bathrooms on planes are small, with just the necessities such as a toilet and sink. Most airplane bathrooms have mirrors, as well soap/paper towel dispensers."
---
Lisunov Li-2: Russian licence-built version.
PS-84: First version with M-62 radials
Li-2G: Shvestov ASH-62 radials, armed with turreted armament, freighter version
Li-2P: Same as Li-2G but Personnel transport
Li-2PG Same as Li-2G but convertible model
Li-2V: Same as Li-2G but high altitude model
Li-2T: Military version transportny factory
Li-2R: Combined passenger/freight model, Aeroflot
Li-2D: Glazed Panels in cockpit for drop zones
Li-2V: Cold Weaher Ski equipped version
Li-2B: Bomber version, equipped with a bomb rack and 1,500 kg of bombs
Li-3: A Jugoslav variant fitted with Wright Cyclone engines
---
Thanks to Ed Trillet for providing the following eight Li-2 pictures and info with permission
---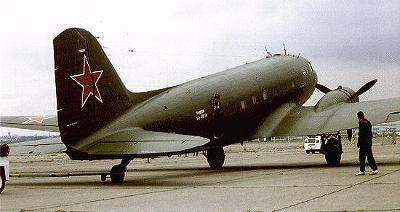 RA-01300 This is RA-01300, c/n 23441605 an authenitc and last (?) in flying condition Lisunov Li-2 seen in Paris - Le Bourget.
---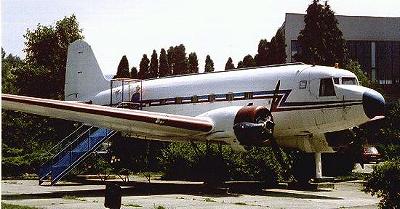 Li-2F, registered DC-09, c/n ?, further details: stored, this aircraft is displayed in a park. In 1981 it had a red lining and a blue bird at the nose. More recent photos show the aircraft in a children's playground at Nova Dubnica near Zilina with LETKA-titles on the upper part of the fuselage and a code DC-09 at the LH-tailsec­tion. Further information is very welcome! Air­craft is ex Czechos­lovak AF.
---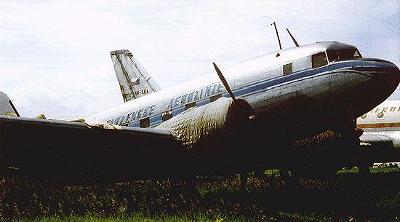 Praha-Kbely, Vojenské Muzeum-Exposice Letectva a Kosmonautiky OK-WDI Fake registration and livery for this Li-2D. "OK-WDI/09" c/n#23442710, st, 2710. She was used for movies.
---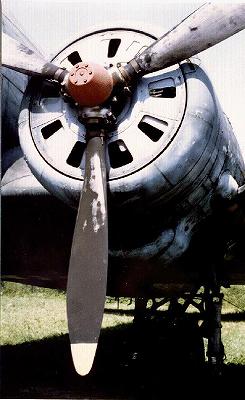 Shvetsov ASH-62 Close-up to a Shvetsov ASH-62 engine equipping the Li-2T c/n 18436204 preserved in Krakow museum, Poland.
---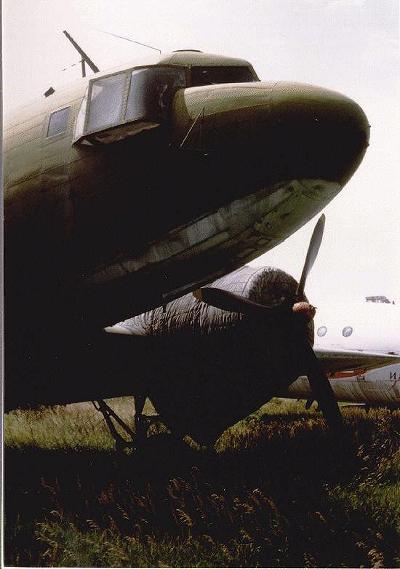 Praha-Kbely, Vojenské Muzeum-Exposice Letectva a Kosmonautiky ILi-2F "D-24" c/n#23443002, st, 3002, OK-GAH
---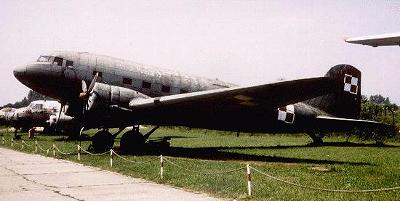 Kraków-Rackwiche, Muzeum Lotnictwa i Astronautyki Li-2T 02 18439102 st, 027, SP-LDA, 027, in May 1974 flown to Kraków-Balice Airport and modified as cafe/­snackbar, engines and props of two burnt air­craft (SP-LKE c/n 23442002 and 39 with c/n 18436204)
---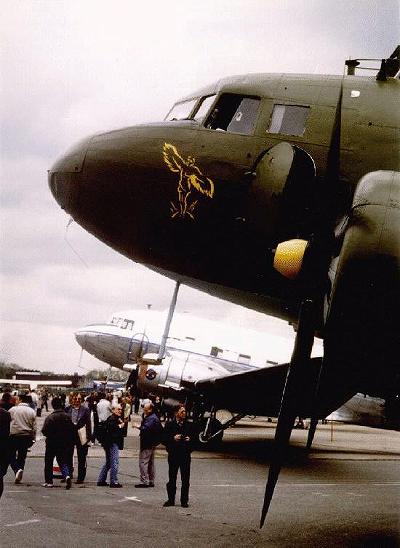 Li-2 RA-01300 and C-47 F-GDPP side by side in Paris, June 1994
---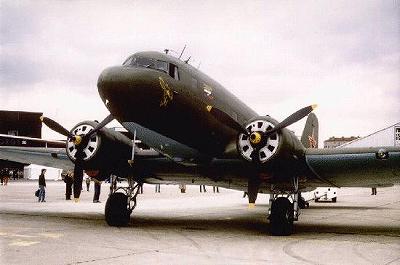 Ain't she good looking ? RA-01300
---
The following three Li-2 pictures by Coert Munk were sent in to me from Henry Holden with permission. The one of the Li-2, LH turn over snow: LI-2 RA-01300 over homebase Moscow-Khodinko (c) via Coert Munk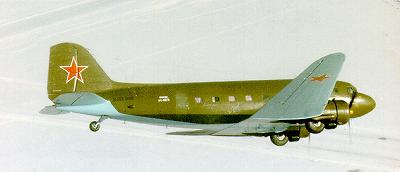 ---
RA-01300 taxying at Eindhoven Airport, Sept 1994 (c) Coert Munk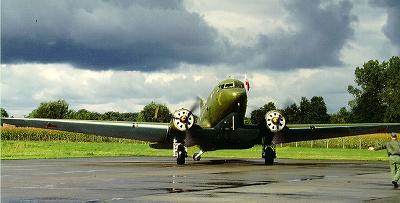 ---
RA-01300 in take off from Texel Airport May 1994 (c) Henk Wadman, via Coert Munk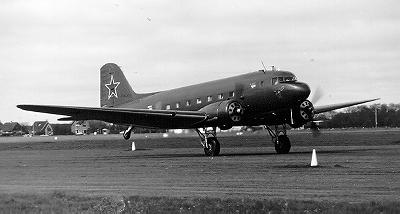 ---
Coert Munk Informs us of some great information on a effort to restore into flying condition, a Russian DC-3 (Li-2): Details of the aircraft: Lisunov Li-2P c/n 18433209 displayed as MN209 ex HA-LIX in the Kilian Gyorgy Repulo Technikai Muzeum, Szolnok (Hungary), moved in 1997 from Szolnok to a MEM Rsz (Air Service) hangar at Budaors, under restoration to flying condition by an organisation called "Gold Timer Foundation", should be flying in 2001 in a green/white/gold livery (see Propliner#84 ane Aeroplane Monthly Jan2001).
The Pictures below of the great restoration effort of Li-2P c/n 18433209 ex-HA-LIX, were taken on 14th of April 2001, at Budaörs Airport, sent in by Zoltán Varga of the 'Gold Timer Foundation Group' based in Hungary-Budapest.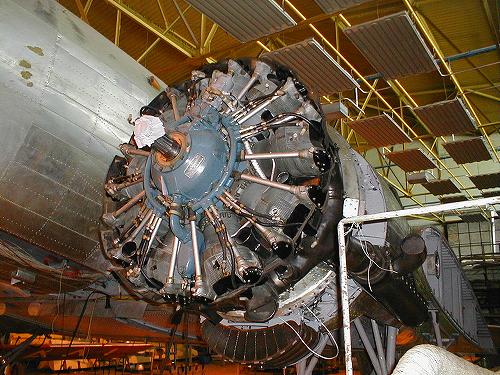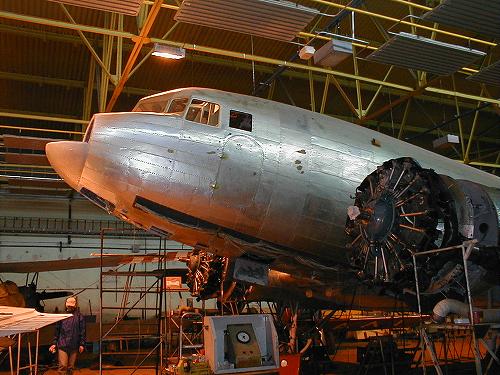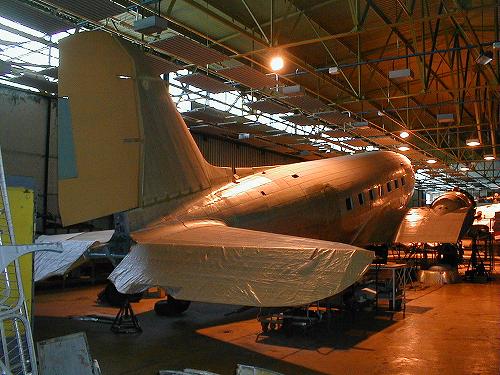 ---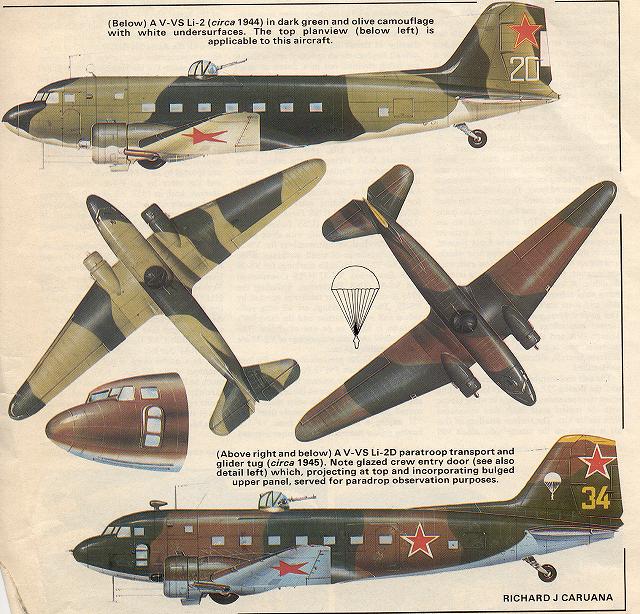 ---
The following pictures were sent in by Michael Prophet, They are of an Li-2 taken at the Eindhoven Airport warbirds airshow on the 29th April 1995. This particular Li-2 is the RA-01300 (23441605) 'Red 03' federation of Amateur Aviators of Russia. Rare photo of the Li-2 cockpit included !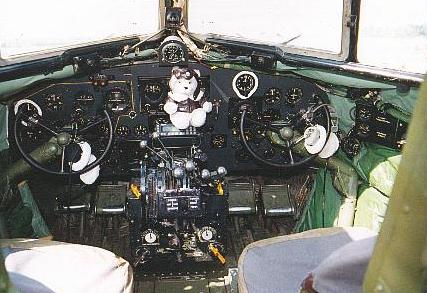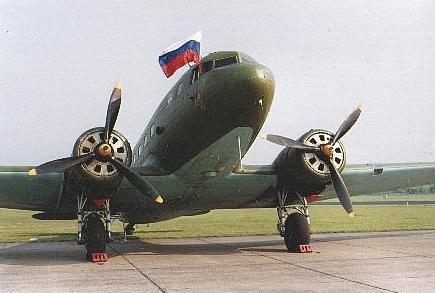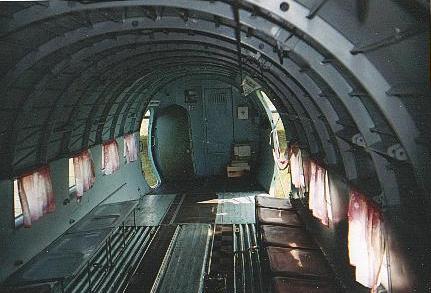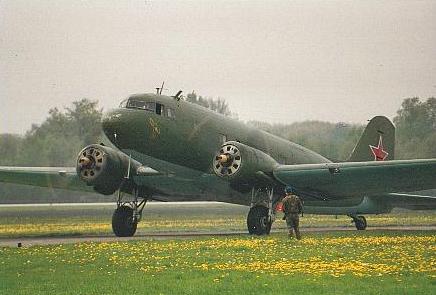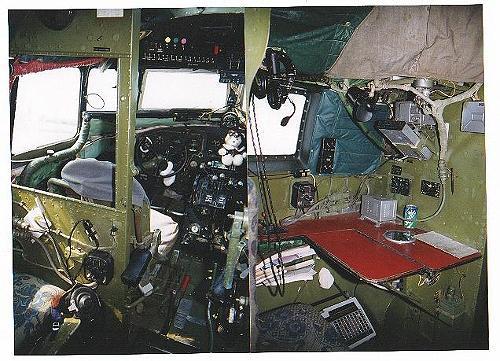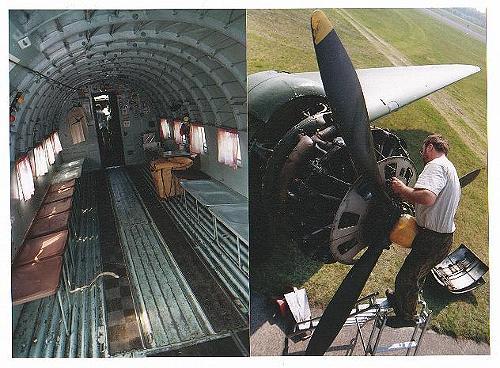 ---
Check out this GREAT link of some NEW and FANTASTIC photo's of the Li2 sent in by Emil Pozar
epozar@vip.hr

http://epozar.averi.hr/prib2002/li2.html
---