"Spooky" the AC-47 Gunship
---
c/n#20835 43-16369 Daug44 - no card - USAF -xx C-47 DAug54-xx-N2805J
USAF(1966)-USDept of Agric, Mission, TX (1971) - World Acft Museum
Inc, Calhoun, GA R13Feb80.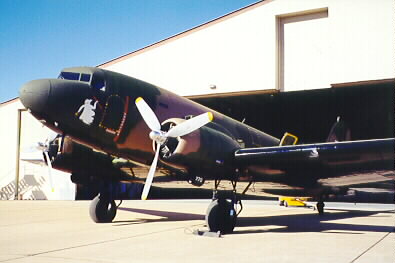 Warbirds of America Squadron 14, Inc. has restored this AC-47 Gunship used during the Vietnam War in the markings of John Levitow's airplane in which he received the Congressional Medal of Honor. Spooky 770 (N2805J) has been restored and has undergone extensive annual inspection, the propellers have been overhauled, and the local FAA FSDO office approved the FAR 125 Operating Certificate.

Both the exterior and the interior of the aircraft was restored by R&B Airframes in Sherman, Texas in January of 2002. They have one of the three replica 7.62 MM Mini Guns with Dillon Precision Reloading from Scottsdale, Arizona. The cost for each mini gun is $5000.00. These are exact replica guns, and are to be be fully operational with the exception that they do not fire.

The Gunship was purchased from Dodson International Air in Covington, GA, a Part 135 On-Demand Freight operation in April of 2001. The airplane has two low time engines and has an impecable airframe! It can be seen currently on the airshow circuit around the US.
"Airplanes are very different machines than autos. If you can drive an automobile, that doesn't mean you will be able to successfully get your pilots license to fly a plane. Planes are also very expensive, and you will need to obtain a loan (just like an auto loan) to buy one. If you are in the process of paying off an auto loan, do your research to refinance auto loan."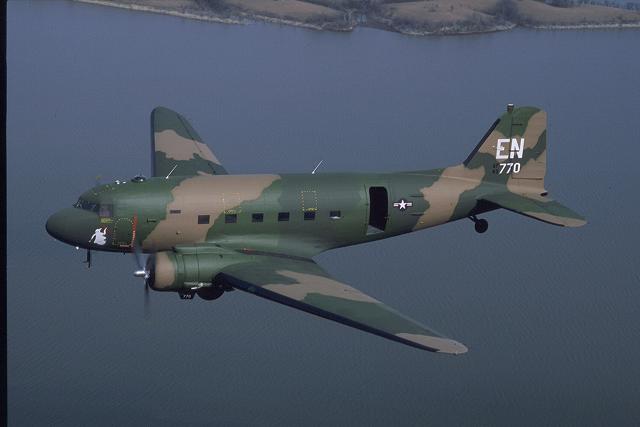 The situation:

Since I am typed in a DC3 TP and fly on a regular basis I was asked by Squadron 14 if I would be interested in flying their AC-47.

I will fly it to a few air shows a year was the deal and instruct future candidates etc…Sounded good to me.

I had had some left seat training time in a Wright powered ship, N5200A while taking it down to Ft Lauderdale FL. from Kansas City but of course basically straight and level was most of it. Bill Dempsay is a local DC3 TP examiner and my Instructor in both 3's.

Bill needed to demonstrate a check ride for the FAA to have the Piston 3 privilege. That is where I came in…the guinea pig.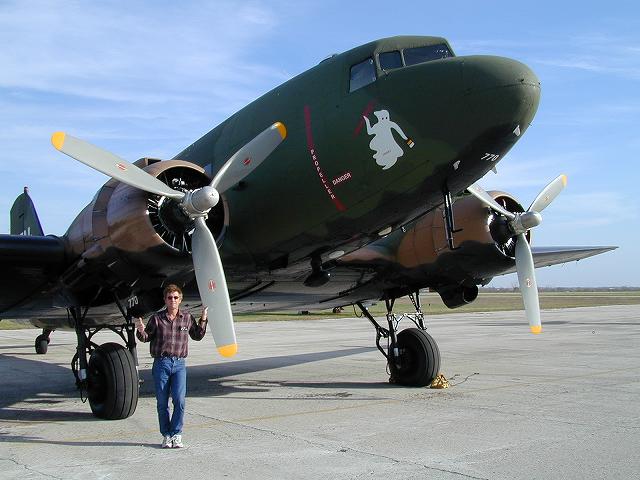 Prep:

A couple of hours was all I got which didn't seem like enough but Bill said I was ready to go. The hydraulic system is the same as

The turbine 3's but fuel, electrical and of course the engines are different. I never received the POH for the AC-47 until the morning

Of my oral. I had studied the book from the 1820 powered 3 and some other DC3 training manuals I have. Unfortunately, no two DC-3s are alike. Many modifications have been done over the years on these things. Bill had the best book. It had great diagrams and 5-10 charts etc… The one I received prior to the oral was military and had a jillion charts.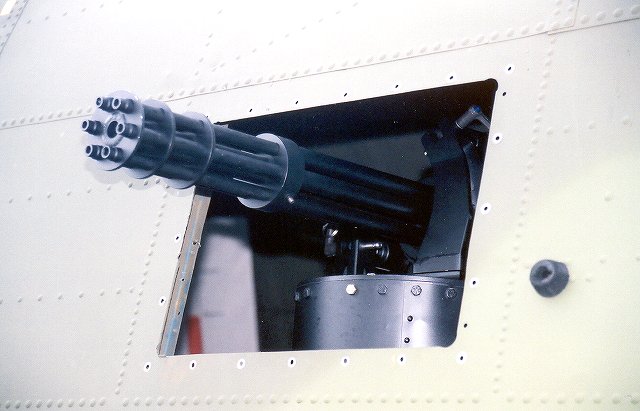 Oral:

The ATP oral should not be very long in general. Since I had the FAA, John Boatright, who flew up from Texas for this and also our

Local FAA was present at times. I had done this before when I did my turbines 3 ride a couple of years ago. Anyhow, I felt quite marginal on the oral but really do understand the basics of this airplane. I also know that there is much more to understand and study.

The Oral was quite lengthy and I was glad when it was over. Covered everything.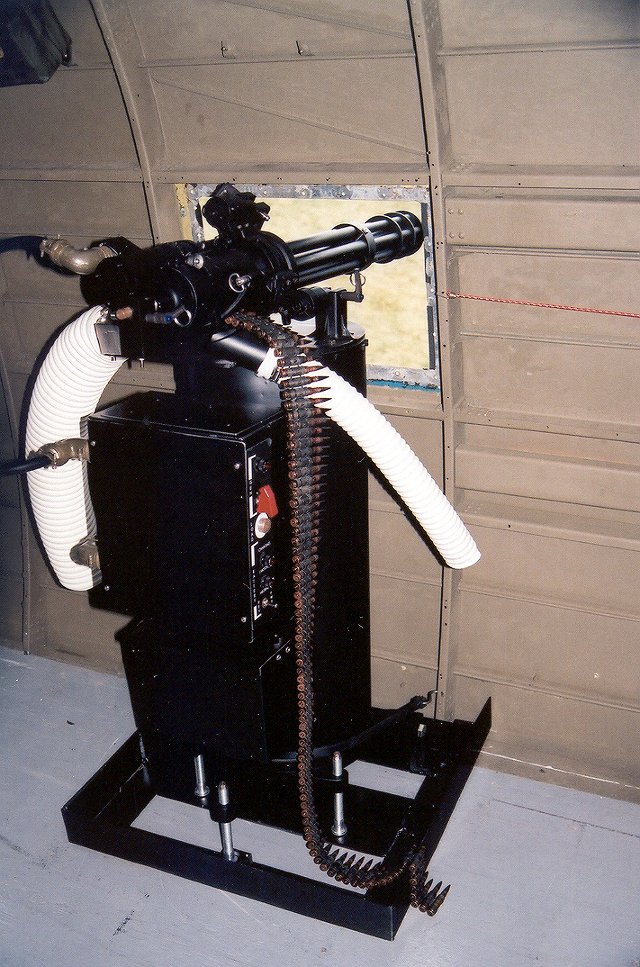 The Flight:

I had only started the PW 1830's a couple of times and was actually paranoid about it. So many techniques for starting these, and lots of opinions. Anyhow, after a good preflight and passenger briefing, I was cranking the #2 engine and she fired right up. The #1 was a little more stubborn but came alive as well. On the initial take off we had a simulated fire after the tail came up and I aborted. The V1 cut was history. Knew it was coming on one of the take offs. Did some steep turns, stall series, emergency decent and a feather and restart. From there it was all instrument procedures, holds, proc. turns tracking etc.. Did two ILS's with one single engine and of course a single engine go around out of an ILS. Never have liked those. They are OK in the turbine with some leg cramps but not as good in the piston. A VOR and a NDB with and engine out after take-off was next, went good. I felt pretty good all in all on the flight. I am a fulltime CFI/CFII/MEI and a DPE/CIRE/Multi examiner in the KC FSDO area, but honestly very humbled by these great birds. I also realize today, pilots are spoiled by the great technology, computer driven and basic "Ya don't need rudder in this one" airplanes. These 3's are really incredible airplanes. I have as much respect as possible for these magnificent birds. I am a peon and will never realize the capabilities of the DC3. I just want to be a good, safe and "keep these birds in the air".

Chris Grotewohl

Kansas City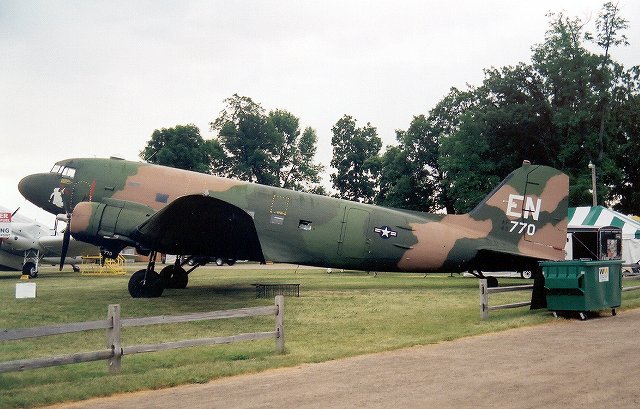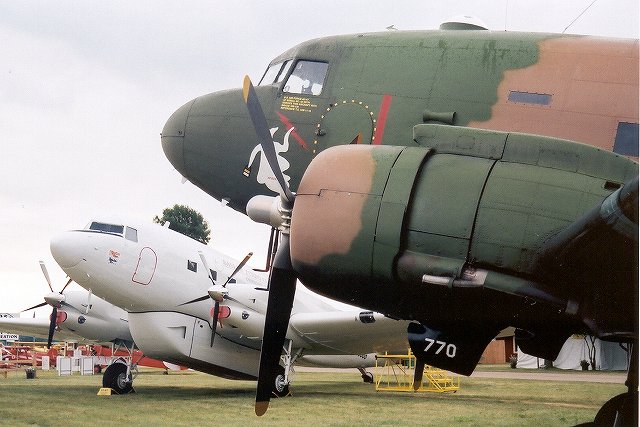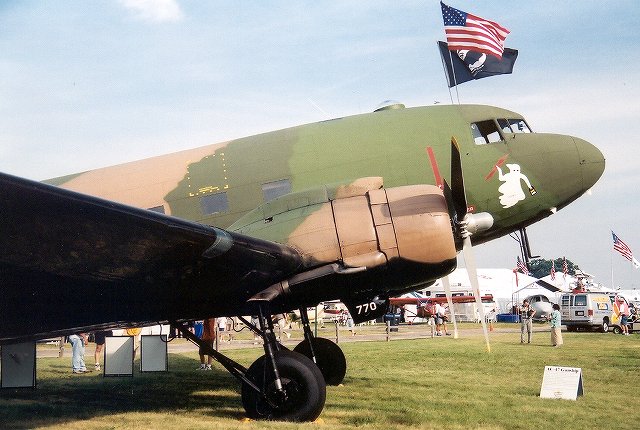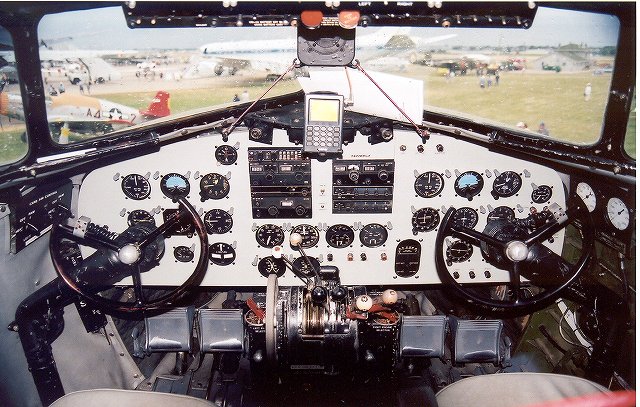 ---