Restoration of DC-3, VH-BAA
---
By
Frederick James Whitney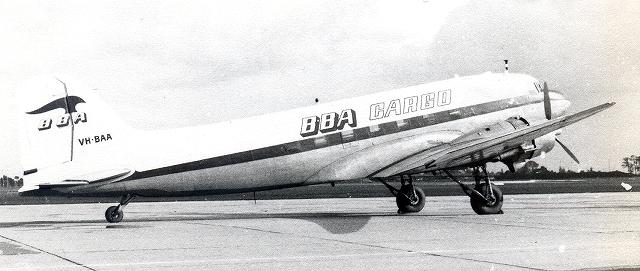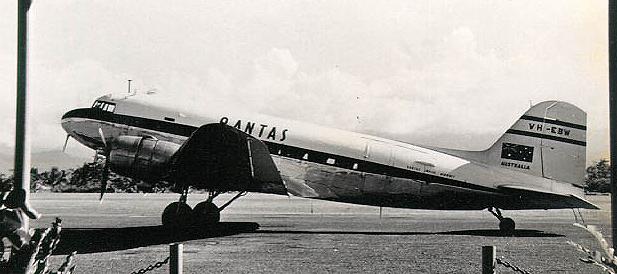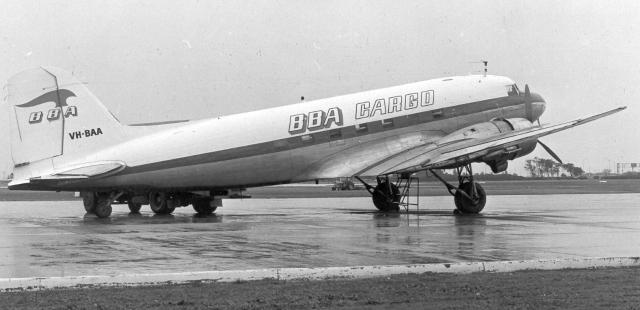 This is the C-47,DC-3CSI3G .
c/n# 13084.
USAF. 42-93199.
RAAF. A65-49.
QANTAS. 1946_1958 as VH-EAL, EBH and EBW.
Brain & Brown Air Cargo .VH-BAA (it uses VH-BAB`s port wing )
WFU, 24-04-1979.
Arrived Alice Springs Central Australian Aviation Museum (CAAM) by road 14-10-1995. now VH-EWE

The aircraft has been preserved/restored into Eddie Connellan`s airline colours of `Connair`by Kevin Roberts (main CAAM co-ordinator )with help from Jim Thomas (president CAAM)and a few local volunteers . Kevin restored the interior as I assembled the outside
I was employed using monies from a Government grant, this was granted to CAAM to enable the rather fast assembly and painting of the aircraft during the three trips from my home town (2000klms away ).
This was all done with help from Kevin and others , the aircraft was assembled and part painted by late December 1998 (see pics),this was so the Government Ministers could see what we had done and how the money was being spent . In the new year the starboard side was finished by local people with Kevin finishing the interior using seats donated by our `flying kangaroo` airline .
I got involved in this interesting project because I was a Connair aircraft engineer in Alice Springs way back in the mid 1970`s and the chance to go back there and help with this project was too good to miss (plus the grant helped to pay my fuel and living away from home expenses). I also had some DC-3 experience and to my surprise still had the skills (fabric sheetmetal, paint ,sign writing etc) needed from my days as an apprentice and engineer with Connair and other airlines .
The aircraft is painted to depict VH-EWE , the Connair DC-3 that was the first aircraft to depart Darwin Airport (Christmas day 1974, with 25 evacuees on board )after the devastating Cyclone Tracy .
This DC-3 was purchased by CAAM from the War Museum ( Mildura, Victoria, Australia ) and now resides at CAAM in the Alice Springs `old town site` aerodromes rather new Bellman hangar , with other aircraft and items of interest.
This hangar is along side the old restored Connellan Hangar with other aircraft and items displayed ,all this is next to the large art (etc) museum complexes there . A great Australian tourist town .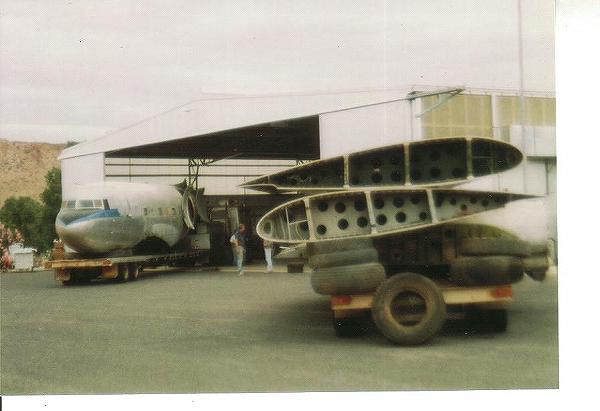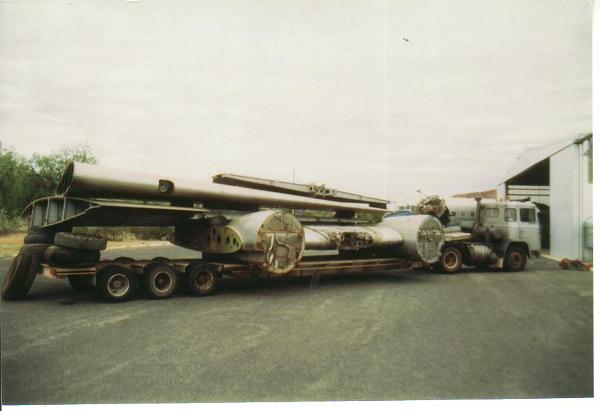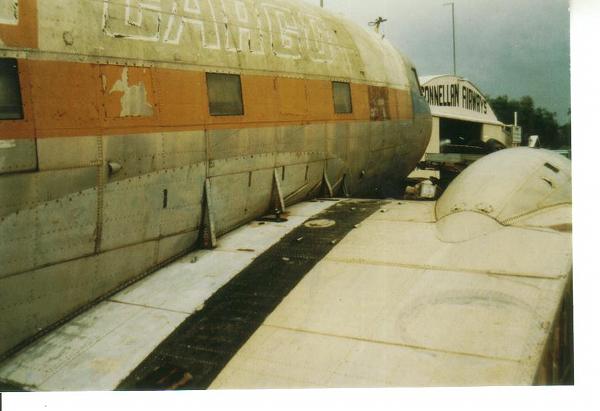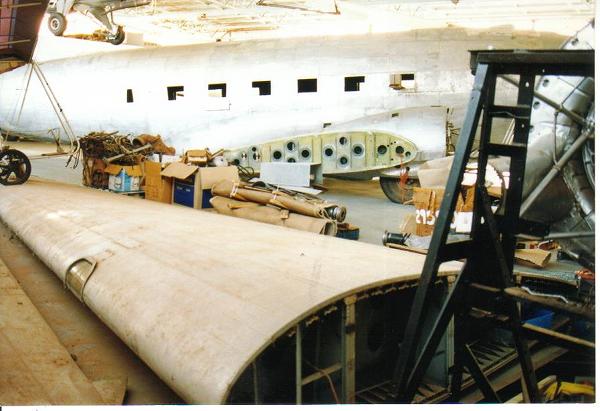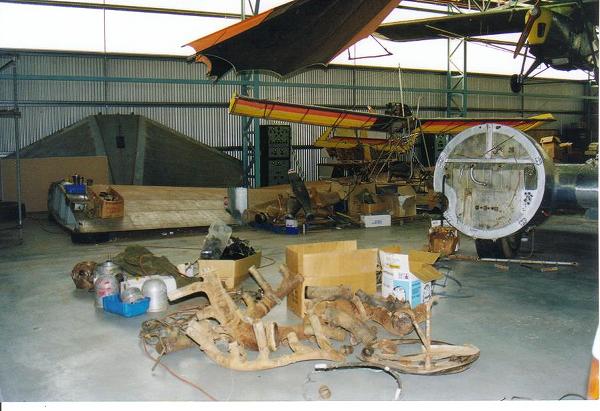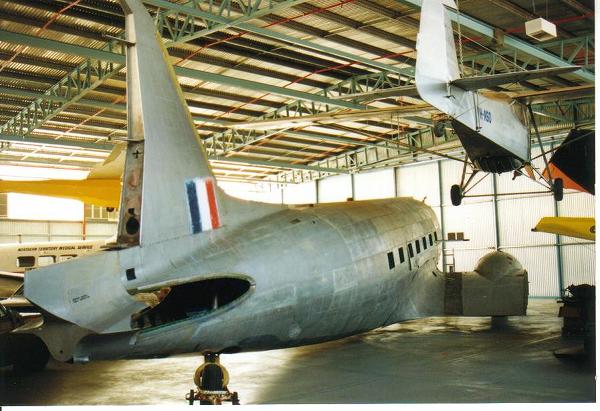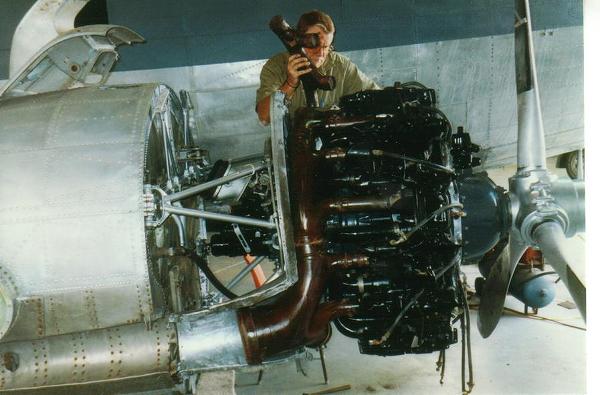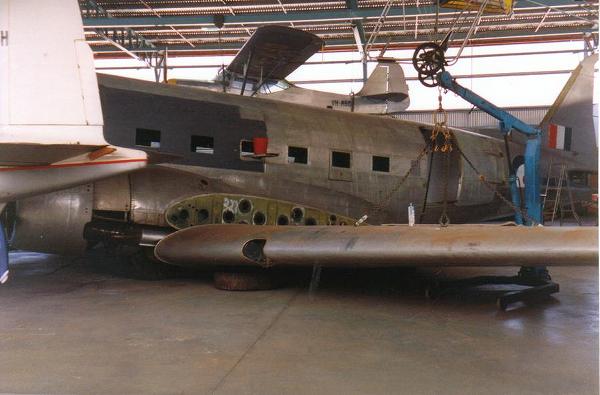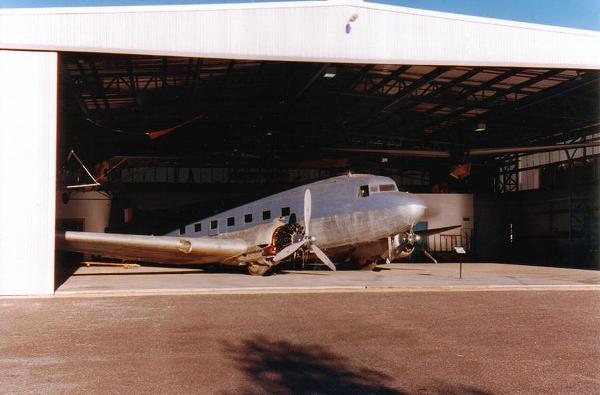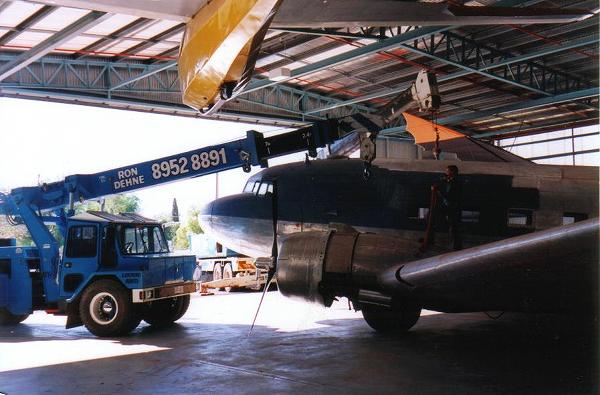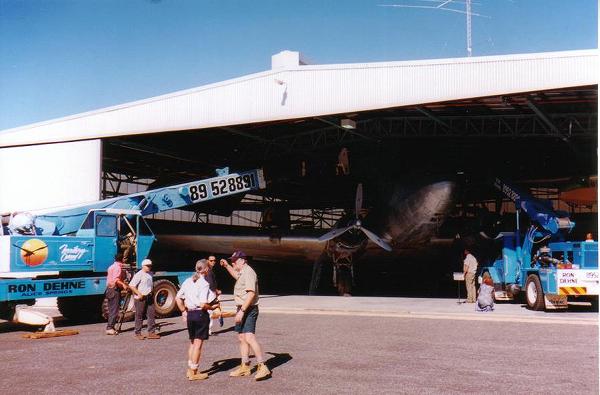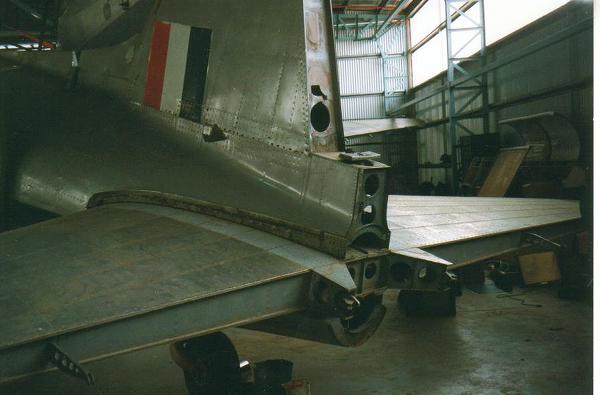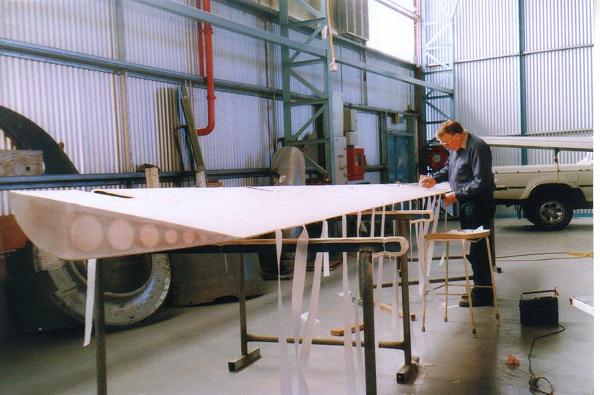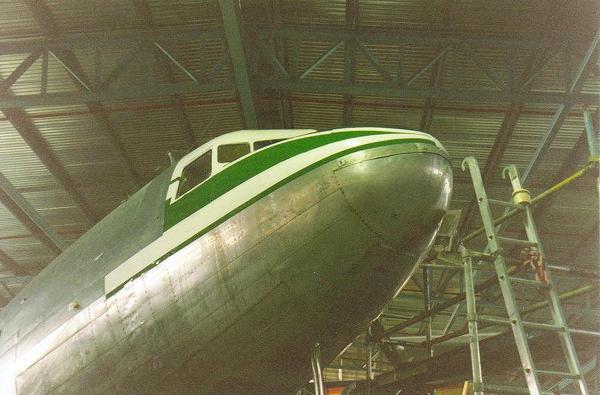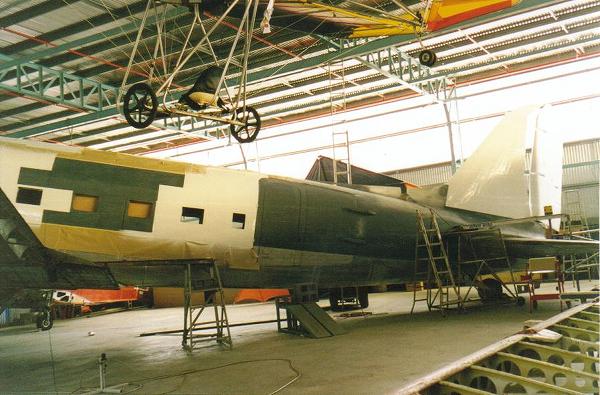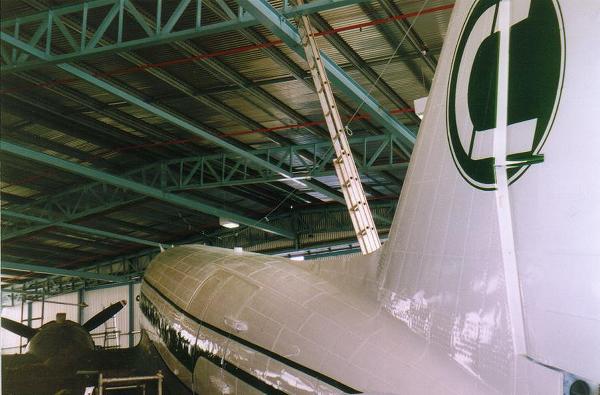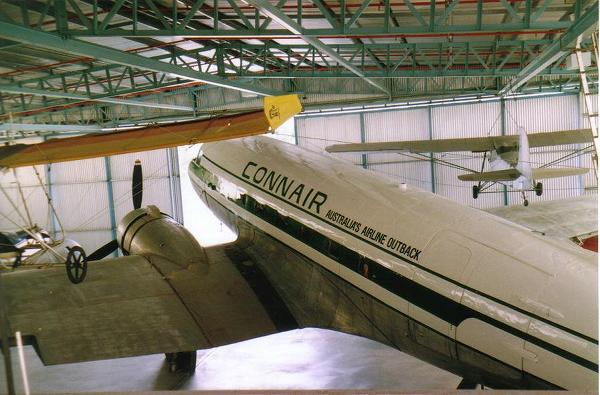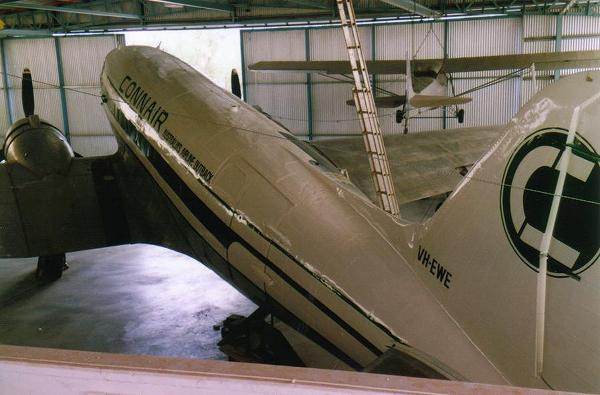 c/n#13084 42-93199 D21Apr44 - A65-49 RAAF "VHCIE" 38 Sq 06May44 - 34
Sq - VH-BAK Qantas B06Dec46 ntu - VH-EAL Rr, D22Jan47 - VH-EBH Rr
19Aug54 - VH-EBW Rr 01Mar58 - VH-BAA Brain & Brown Air Freighters
(Pty) R21Oct60-BBA Cargo Pty Ltd Jan72 - Wfu 23Apr77 - Mildura
Avn Restn Corp Jul79 - Warbirds Air Museum, Madura, Vic 27Oct79.
---
Paul Elbourne who took the following photos says.. Taken at the museum in Alice Springs. It was owned by the Conellan family and used to fly people around the Australian Outback. It was primarily used to fly tourists to Ayres Rock. The interior shot is interesting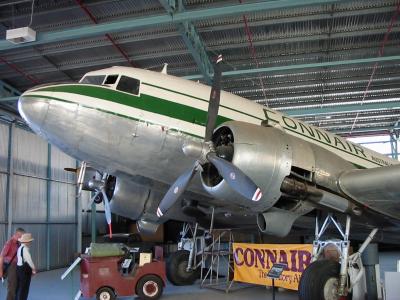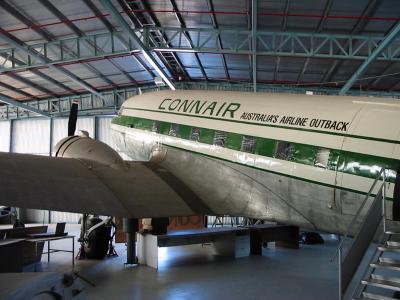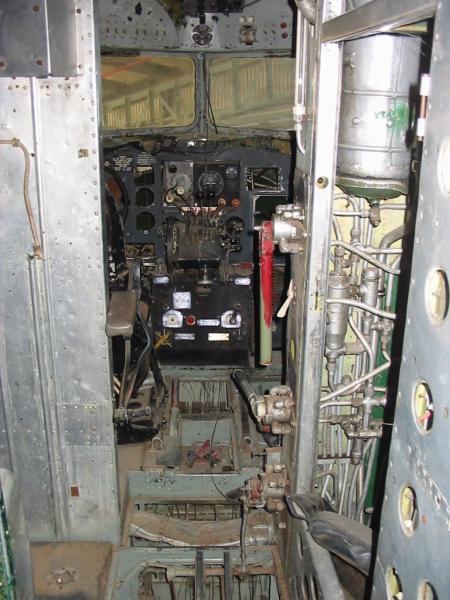 ---