Real Footage DC-3 Video's & More DC-3 Photo's
---
The following DC-3 Video files can be downloaded direct from here, they are in MPEG format. The MPEG Video files have been zipped to ensure a faster download for you. Save them to disk (or a directory of your choice), use a zip program like PKZIP or WINZIP to unzip the MPEG video files and enjoy the real DC-3 video footage complete with typical DC-3 sounds. Click on the FILM icon to download. Enjoy.
---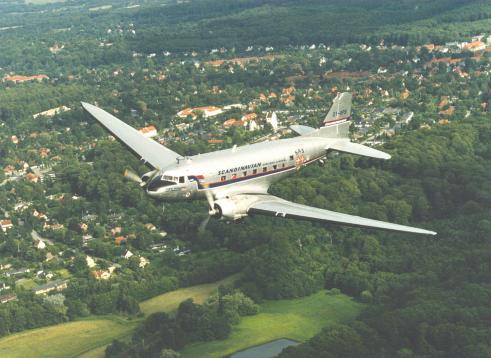 Taken in 1996 while celebrating the 50 years anniversary of SAS. Today it is back in Air-force (VIP) colours, because many years ago it was actually "Air Force One -2" in the Royal Danish Air Force and apart from historic reasons, a lot is still owed to the RDAF for credit in it's operations.
---

Video1.zip (1100kb) is a larger download but you do get a bigger image of the video footage.

Video2.zip (448kb) is a smaller download and of course a smaller image of the video footage.
Thanks to Stig Jakobsen of the Danish Dakota Friends for providing the DC-3 Video files. There will be more to come.
---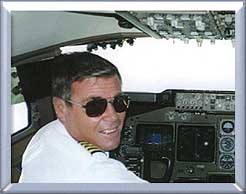 My thanks to Mel Ott, a good friend of mine and retired Captain of NorthWest Airlines who sent in the following 2 Video clips (available below), of a famous C-47 named "Tico Belle". Mel' is known as Cap'n Tarmack and can be reached at Vectors where he operates his own forum within "Vectors" chatting about aviation in general. Hopefully we will receive more Video files from Mel.

dc3flyby.zip (214kb) High fly-by of C-47 "Tico Belle"

dc3-web.zip (710kb) Taxi sequence and low fly by of C-47 "Tico Belle".
---
The following Images were sent to me from DC-3 enthusiasts all over the world.
My thanks go to the following people, Peter Gloor of Switzerland, Stig Jakobsen of Denmark, John Miller of Johannesburg, South Africa, Clive Marriott of Sydney, Australia, and Colin Bourns of Ontario, Canada.
---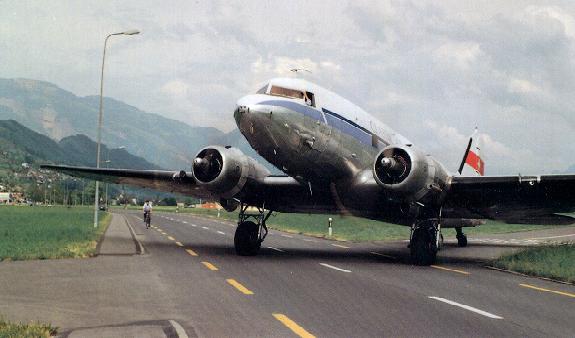 One of two Classic Air DC-3's (Switzerland), an unusual shot of the DC-3 crossing the road to taxi toward the runway.
---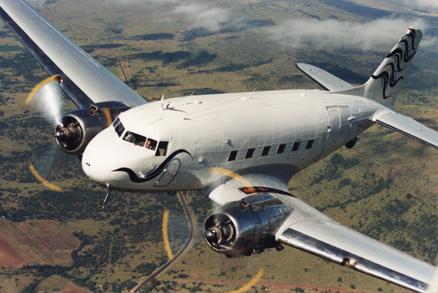 This is ZS-ODJ, the ex Air Kenya 5Y-BGU. Photographed on Valentines Day 14th February 1999. This aircraft seems fairly famous in her latest colour scheme. Aircraft is owned by Mr Jacques Lemaire of Fields Airmotive at Rand airport. The other ex- Air Kenya DC-3, 5Y-AAE will be flying in about three weeks time in the same colours.
---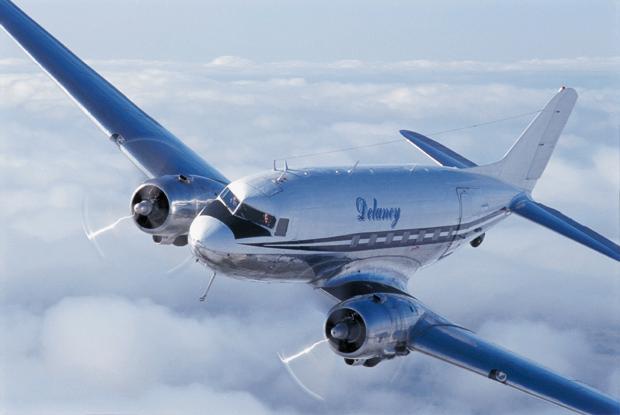 This DC-3 is c/n 13331, Delaney, ZS-PTG. John Miller is still searching for a picture of her whilst in service with the Moa Bay Mining Comapny, Cuba during the late fifties. Registration at the time was CU-N-702. John offers a reward for a good picture.
---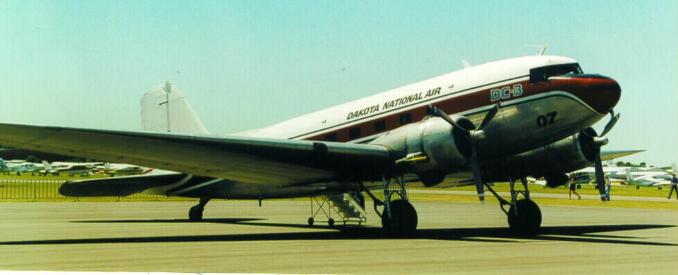 Sydney, Australia and in Sydney is a large regional airport at a place call Bankstown which is about 17 miles from Sydney's Kingsford smith International. From this Airport operates an Airline calling itself Dakota National Air. They operate around six of these beautys on charter and joy flights in and around Sydney and New South Wales. In February of 1999, one of the old girls "blew" an engine and landed with that engine shut down and smoking badly. It made the local TV news with some interesting amateur video.
---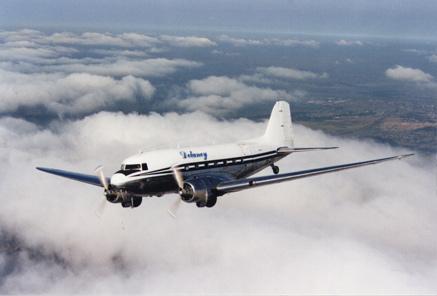 At Debonair, Johannesburg - and 'Delaney' a treasured DC-3, photographed on Valentines day, 14th February, 1999.
---

C-47 Dakota from the Canadian Warplane Heritage Museum in Hamilton, Ontario, Canada
---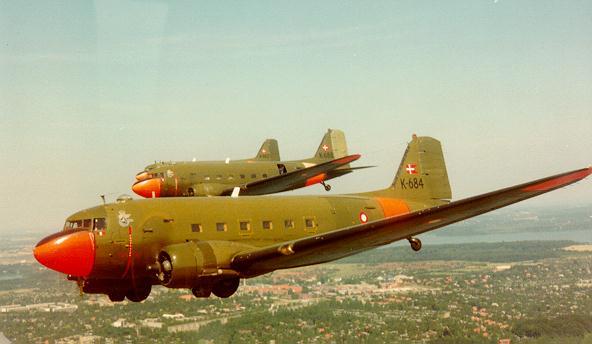 3 cargo model C-47's of RDAF. RDAF had a total of 8 C-47's being used from 1953 to 1982, without any fatal accidents. After retirement, 3 of these were flown to USA. One is still flying in Florida by VAC, now repainted as "Tico Belle". One of the captains was then pilot on the long flight to Florida. All 3 captains have an airforce background, and they prefer taking off with full power (48 inches of Manifold Pressure). To assist the captains are two co-pilots from the airline business.
---